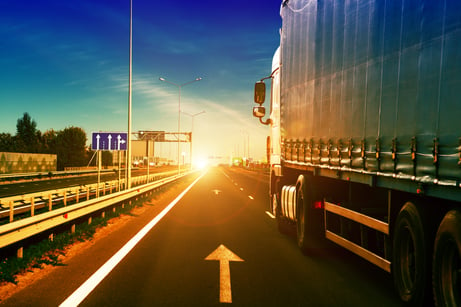 Most larger businesses can easily afford to manage their own trucks and drivers. As a leader of your company's logistics function, you know all-too-well that simple pickup and drop off does not add up to a complete 3PL logistics solution.
Money is leaking away from your bottom line as labor-intensive deliveries take place or when damage occurs to high-value products that are not handled properly. This adds cost to the production of your best products and could potentially drive customers away.
A complete package for logistics
Acquiring the services of a white glove logistics company brings the convenience of having all of your logistics work outsourced. At the same time, it brings a higher level of skill and talent to the logistics function at your company. Skilled workers provide faster and higher-quality service.
This is a typical list of helpful white glove services for your company:
Delivery specialists with the right training
Delivery and set-in-place service
Shipment preparation
Assembly
Debris removal
Protective wrapping
Sequential loading
Coordination with reps across your organization or elsewhere
On-site tests
Inspection and unpacking
Labeling and scanning
Storage in transit
Last-mile delivery
So what about that last mile?
As the logistics pro, you know that the vast majority of the journey your products travel takes place on a big truck or train. That's the simplest and most efficient mode of transport. The most difficult and expensive part of the trip takes place between the distribution center or port and the final destination.
A good white glove logistics service provider will be able to fan out with smaller vehicles and deliver the merchandise, with care, to the final destination. Once again, merely shipping to a giant distribution center or port is something most companies can do on their own. White glove services mean bringing the goods all the way home in perfect condition.
Define your requirements and reap the benefits
A long list of white glove services can be enticing to anyone who wants more from a 3PL logistics company, but you need to proceed with caution and understand, very clearly, what you want before any discussions of an agreement take place.
Think about your mobile phone carrier. At some point in the past, you probably paid by-the-minute and quickly realized that such a plan can get expensive in a hurry. If come to the table asking only for a few services, they will happily oblige. Later, as you grow, more services will be needed and they will charge as each service is performed ala carte style. That will, again add cost to your products.
Anytime you feel a transportation broker is not presenting all of your options, run away from the deal. Ask for more than you need and give yourself room to grow in an agreement that allows for new services to be added without extra charges. You know, like your current "unlimited" mobile plan. State your expectations clearly from the beginning and think big.
With a great white glove logistics provider, you should come to expect extensive service where the answer is always "Yes, we can do that."Land-Link works hard to be that type of 3PL logistics company. Learn more about our services online or with a personal consultation.