What is a 3PL?
A 3PL (third-party logistics) provider is a provider of outsourced logistics services.
Selecting the right 3PL provider for your business means more than just selecting a company that can do what you need at a price you can afford. When you allow another company to manage your logistics, you're making that outsider a part of the very heart of your business—a decision that makes excellent returns when you choose well, but might prove disastrous should you choose poorly. Today, we'll help you understand five key factors to consider when selecting a 3PL provider: Experience, Modernity, Connections, Services and Customization.
Experience
Few factors deserve as much attention as experience when selecting the right 3PL provider for your business. You shouldn't look so much at total years of experience, although that's certainly a valuable metric, but more aim to investigate the provider's experience providing logistics for a company with your particular needs. After all, the perfect logistical support system of one company is the bankruptcy-inducing nightmare of another. Select a logistics company that knows what you need and how to efficiently deliver appropriate service, and you'll come out ahead.
Modernity
A modern 3PL provider needs to be utilizing the best tools and techniques the industry has to offer, and always be on the lookout for the newest innovations in logistical administration and support. There are many reasons having your 3PL provider stay up to date is important; basic efficiency improvements, the ability to integrate cleanly with other solutions within your company and outside of it, security concerns, etc. It's also a good bellwether for a company's general willingness to improve the service it provides, as a company that stagnates is never one you want to do business with.
Connections
The best 3PL provider for your company needs to have appropriate connections and relationships with the various parts of your logistical chain. If the company doesn't have anyone available that can offer an intimate understanding of the places you're shipping to and from, the laws and agencies affecting your business, the industry you're working within, then that shifts more of the burden from the 3PL on to your hands. The more and better the provider's relationships, the better the service you can expect.
Services
Of course, the services available from a 3PL provider matter quite a bit. Generally speaking, you want a flexible logistics firm working with you, not one that either can't help you or must in turn outsource in order to get your items to and fro. The best logistics firms will offer a complete range of transportation services including volume shipments, ocean and air freight, rail freight, temperature-controlled shipping, etc. It's not so much a question of whether you need all of these options as a question of why a company wouldn't offer them; the best will, so don't settle for less.
Customized Solutions
One size does not fit all. In logistics, one size fits few indeed. If you find yourself speaking with a 3PL provider that's not interested in customizing a solution for your business, something that offers the highest possible efficiency and efficacy for your business needs, then consider looking elsewhere ASAP. There's no single perfect solution in logistics, so don't buy one.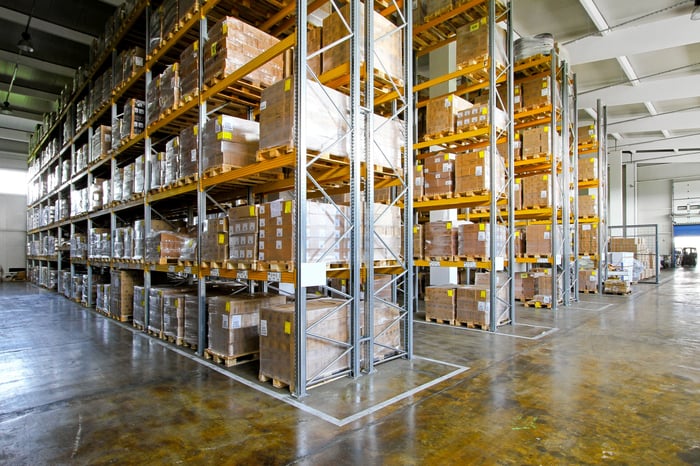 Choosing a 3PL Provider
A problem in any of these areas can be a red flag, but only that—a warning sign. Ultimately, you'll have to look carefully at what a company does wrong, what it does right, and what you need from it as a 3PL provider. Just be sure that you're making a decision based on all the facts and considering possible outcomes, and you'll come out far ahead of your competitors that leave their logistics to chance.
If you're thinking about choosing a 3PL provider to help streamline your supply chain, contact Land-Link Traffic Systems. Since 1978, we've been providing our clients with innovative and highly effective solutions, technologies, and outsourced support that drive cost efficiencies and improved service levels for our clients and their customers. Click below to learn more about the benefits of working with a 3PL provider!