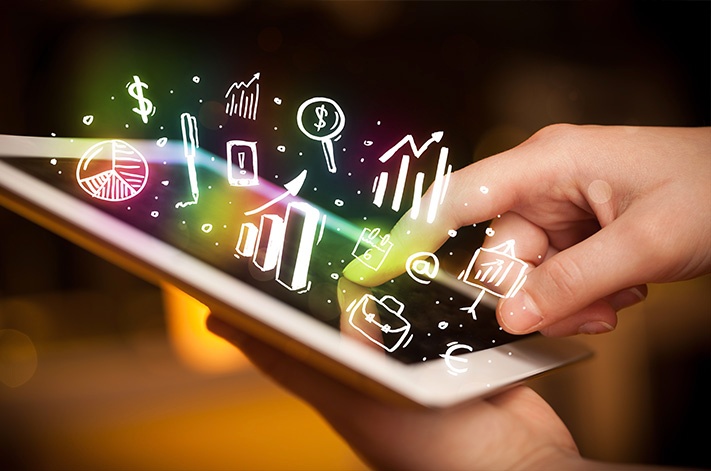 In the past decade the 3rd Party Logistics (3PL) environment has changed perhaps more than it had in the previous three. This change has been fueled by technological advancements allowing for advanced mobility, market globalization and the ability to effectively manage massive amounts of data. Accurate and efficient 3PL processes geared to decrease costs while providing 24/7 services will be crucial for owners to adopt for future success. The cost reduction goal of operational and employee related expenses will be most efficiently reached by partnering with a qualified 3PL capable of managing global supply chain services. Emerging technology adoption will be key to staying competitive and reaching efficiency goals. Here are some things to expect.
Mobile Applications on the Rise
By 2020, we will likely abandon paper records and focus around mobile applications to collect, store and transmit data. All third-party logistics companies will likely migrate to some sort of mobile technology to streamline operations and minimize cost. The Radio Frequency Identification (RFID) enabled devices' potential to keep and store data for easy transport will simplify tracking and identification of products. The mobile technology will allow for shipment ordering and processing on a 24/7 platform for buyers globally.
A Global Economy
By 2020, in a global economic environment, 3PLs will be expected to operate in a much larger market with a distinctly global outlook. Global distribution will open markets worldwide with increasingly complex supply chains, cost variations and processes which will give require expert 3PL management. By 2020, many challenges will arise to increase growth dramatically, largely due to emerging and expanding global markets on a massive scale. Swift change will occur with predictable mergers within the third-party logistics industry along with standardization in shipper and supply chain management expectations.
Managing Big Data and Information Sharing
The transfer to Cloud-based technology will be a sure move for most third-party logistics companies. The blending of large, quick-moving and diverse streams of big data with advanced techniques and tools represents the next generation of supply chain innovation. When guided by a clear comprehension of market context, strategic priorities and competitive needs of the business, these methods provide new opportunities to improve customer responsiveness, lower costs, reduce inventory and enhance agility. Also with increased transparency and data sharing, clients can better serve seasonal trends efficiently and meet flexible operation demands. This sharing of information will help item tracking throughout the supply chain.
These are just some of the areas expected to be heavily impacted by technological advancements, a global economy and the collaboration between shipper and carrier to efficiently manage the supply chain. The industry will be shaped by technology in vital ways in the next three to five years. Companies who are adaptable and quick to adopt these changes brought on by new technology devices and logistics best practices will lead the field in 2020. Land-Link Traffic Systems is ready. To prepare your organization for tomorrow, contact Land-Link today.