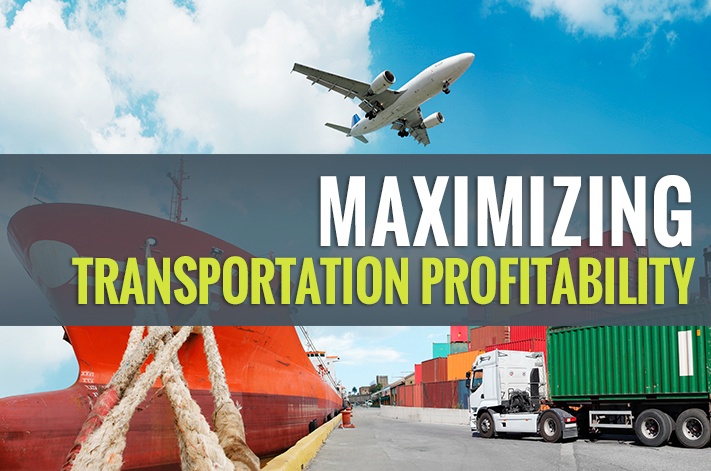 A TMS System is Crucial
In today's information based logistics environment, a Transportation Management System (TMS) is essential. A TMS can be used for more than just booking loads; it provides historical and real-time data for visibility into the supply chain, which is necessary before any profitable changes can be made. It is impossible to effectively manage inbound and outbound shipments if data is decentralized and fragmented. Information on several different computers must be co hosted in one system to have any real interpretive value.
A TMS generates standard and custom reports that help identify key business challenges. TMS software can analyze data to help you can figure out future capacity requirements, historical and projected freight costs, and whether or not your carriers are compliant with DOT safety regulations and have current insurance coverage. A TMS tracks freight shipments allowing for efficient production schedules.
Capitalizing a TMS can be challenging for some companies. Add in learning and operating the system and you may need to consider alternatives. Outsourcing is an option. After enlisting the help of a third party logistics company (3PL) and automating manual processes, companies generally see reduced overhead and administrative costs. Partnering with a 3PL gives you access to all the benefits of a TMS without the capital outlay and personnel issues.
Expand Your Modes of Transportation Options
Most shippers rely on "over the road" truckload or LTL providers mostly because the may be unfamiliar with other options. Rail service can be a very cost effective transportation mode for heavy weight, durable goods that are not on a tight time table.
Also, the use of a consolidator can save significant amounts on medium to long haul bulk ltl shipments. Using alternative modes or intermodal shipments instead of OTR carriers is a useful strategy for most companies. Although these types of shipments may be complicated, they can help produce freight savings, and a 3PL is always available to help with the complex shipping processes.
Expand Your Carrier Base
Most companies tend to lean heavily on the same set of core carriers due to long-established relationships and a foundation of trust. This trust comes from a comfort of working with carriers that have proven the ability to move freight safely, and with specialized equipment. There is a lot to be said for loyalty and a long record of good service. That does not mean there is not a carrier out there that can service your needs at a more efficient rate. Very often, shippers tender loads to favorite carriers which are not in their core service area. This always results in higher costs and likely lower service.
Look for those carriers which are based in or have terminals in your consignee areas. This proximity should equate to lower delivery cost and reliable delivery schedules. This is exactly what a 3PL does all day long. Calculating the most efficient mode and carrier to move your products down the road.
Keep an Eye on Your Freight
There are so many satellites orbiting the earth today that there is no reason your carrier should not be able to tell you exactly where your shipment is at any time. If the truck is not GPS equipped don't use the carrier.
Controlling inbound freight enables a company to track shipment status and create better inventory management. This can be a challenge since, typically, arrangements for inbound shipments are in the vendor's control, limiting visibility and control over costs. If you're being charged for the transportation costs however you can choose which carrier delivers your product and track shipments online through the carriers website. If you're dealing with production schedules which depend on inbound material this type of oversight is essential to maintain efficiency and profitability. Optimization of inbound freight starts with gaining control.
To learn more about how to maximize profitability by partnering with a third party logistics provider, click the button below to learn about Land-Link Traffic Systems' services.