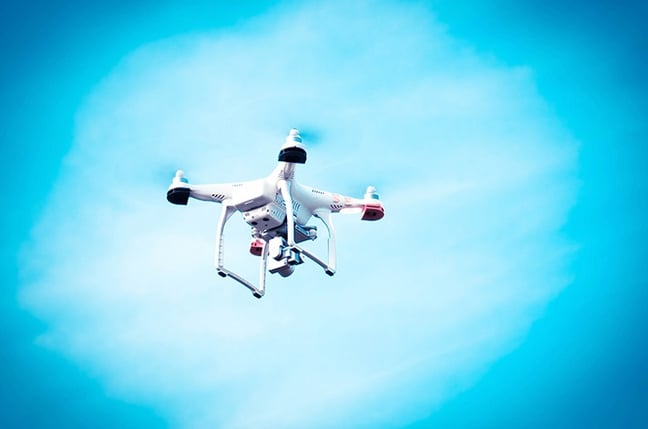 7-Eleven, the world's largest convenience store, has partnered up with a tech startup company called Flirtey, and is now delivering the first order ever by drone to a customer's home in Reno, Nevada. Industry watchers would have assumed that Amazon would be the first to make a drone delivery, however, they announced this week that they are moving their drone delivery operations to the UK to avoid the restrictive regulations of the United States. Given the feasibility, demand and safety precautions of U.S. regulations are expected to ease at the pace of Congress.
The test was completed by the independent drone delivery service startup, Flirtey, in cooperation with the Nevada Institute for Autonomous Systems and 7-Eleven Inc. The delivery order, consisting of one coffee, donuts, candy, a chicken sandwich and a Slurpee drink was successfully delivered to the Reno, Nevada resident's home. These may seem like odd items for a drone delivery; however, they are staples of the 7-11 chain.
A tech firm partnering with 7/11 also may perhaps seem unusual at first glance, but it does take advantage of the realities of modern America, in that people just can't get enough of junk food and are becoming increasingly lazy as technology evolves. The fact that drone delivery is so inexpensive makes it feasible to deliver low cost items like these. The delivery distance was less than one mile, so I'm sure the coffee was still hot; however, there is no information on the integrity of the slurpee in the Reno sun.
Technology is Offering Previously Impractical Delivery Options
In a previous post, we went into great detail on how technology, automation and drones are affecting worldwide supply chain operations. It is interesting to see similar applications in the much smaller B2C market place. Small retailers will now have the ability to make inexpensive retail deliveries of food and miscellaneous sundry items in a feasibly finite area and Smartphone technology literally makes this technology available at the customers' fingertips.
Drone Legislation Progress
Under intense pressure from trade groups, the FAA is poised to issue new laws and regulations to allow small, autonomous aircrafts, such as drones, to operate in the airspace. The FAA Reauthorization Act of 2016, which was recently passed, requires the creation of these new regulations in order to advance further research in drone technology and improve logistics. These regulations would enable drone-deliveries to occur more widely in the future. The FAA will be responsible for regulating the drone industry, much like how the D.O.T. regulates the trucking industry, with the goal of protecting the general citizenry and property.
Land-Link Traffic Systems provides a wide array of services designed to meet your specific shipping needs. Whether shipping LTL, Volume, or Truckload, over-the-Road, Rail, Ocean, or Air, we can provide you with reasonably priced and dependable service both domestically and internationally. Click the button below for more information on our services.