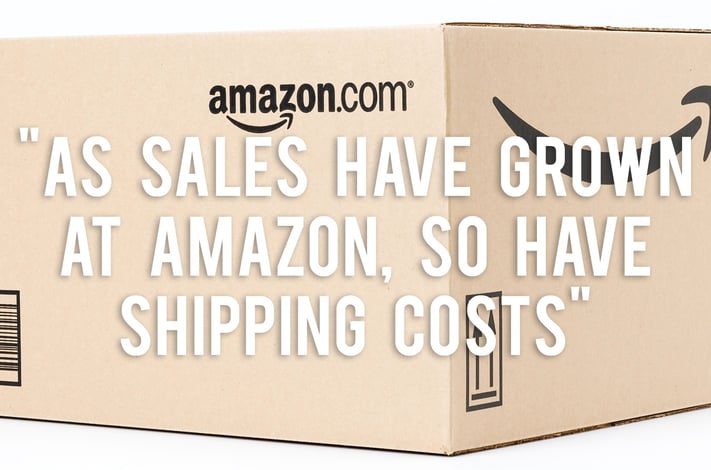 Recent UPS service failures on Amazon's supply chain services have caused rumbles of dissatisfaction in the industry, suggesting a "vendor divorce" from United Parcel Service (UPS). The most severe service failure was the Christmas season of 2013. To the defense of UPS, December of 2013 saw several severe weather situations, resulting in near-impossible operating conditions. Sorting centers were understaffed because employees could not get to work, and delivery trucks were stranded in many regions.
However, the Christmas season service failures continued in 2014. With the increased demand of direct to home delivery and the offering of "Amazon Prime," expedited shipping Amazon has to consider a bold move. The once cozy relationship between the two giants has come under increasing strain, according to interviews with more than a dozen current and former UPS and Amazon executives.
Facts on the Relationship
Amazon is, by far, the largest customer of UPS with $1 billion invested in 2015 alone. Rising package volumes and costs have Amazon seeking alternative delivery routes, shifting the online retailer's role from key ally to something potentially disruptive. Amazon counts shipping costs as one of its fastest-growing expenses, totaling 11.7% of revenue in the third quarter, up from 10.4% a year ago. The goal is to reduce its reliance on carriers like UPS and have more control over shipping cost by building its own distribution network.
For UPS, in 2014, the average cost to handle a parcel was about $8.00, up from roughly $6.50 in 2000, according to the company. The double-digit growth in e-commerce has fueled the increase, as UPS has invested more than $11 billion over the past five years to upgrade and expand its network to meet the expected demand.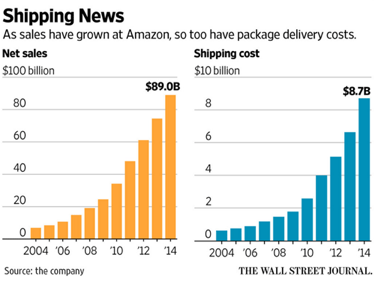 Shifting Strategy
The Amazon strategy appears to be to create their own distribution network between the warehouses and distribution centers by leasing planes and surface road assets. Amazon has poached more than 40 UPS supervisors, managers and executives in the last three years, according to an analysis of LinkedIn data.
In September, Kniffen Kelly, a 16-year veteran working on engineering UPS's transportation networks, left to become Amazon's director of sort center engineering. Amazon will need to rely upon a fleet of private and independent couriers for much of the final mile delivery simply because of the volume and area. It has been making its own deliveries in certain high-density regions and relying more heavily on the U.S. Postal Service… a much needed windfall for the Postal Service since its' sole reliance seems to be on junk mail these days.
Eventually, it hopes to get drones to drop packages into backyards. This attempt by Amazon to "do-it- yourself," is beginning to catch on. A scary challenge to any service company with a financial reliance the size that UPS has with Amazon begs an interesting question. "How do you make certain that your service levels remain at a high enough level to ensure the customer does not replace you, or worse, make a move like it appears they have, and become a potential competitor?"
Similar to other Fields
This is happening in various industries. Cable TV providers may feel a pinch when premium channel companies like HBO bypass providers and offer on-demand programming to the public over the web. High-end jewelry, cosmetics and the like have been offering their products online for years, but the trend is clear. They are increasingly less reliant on brick and mortar resellers. The graph of Amazons stock value should make this point abundantly clear, opening at $1.49 in 1997 and closing 2015 at $675.00.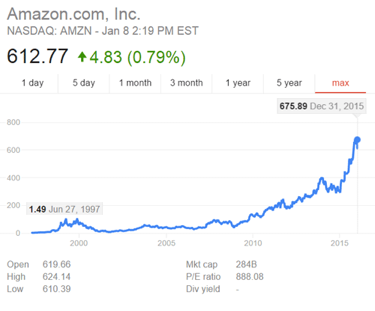 For an in depth analysis of your small package shipping requirements, should you consider an alternative to UPS and FedEx mix, contact Land Link today.