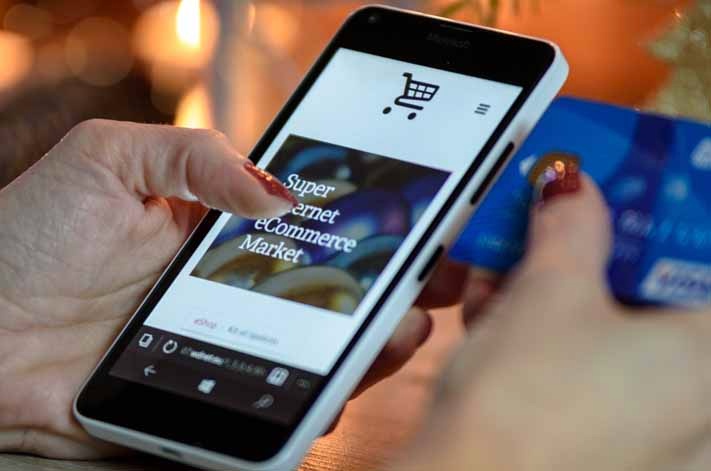 Among the top retailers who closed stores in 2016:

Sports Authority: 460 stores shutting down.
Walmart: Closing 269 stores, including 154 U.S. locations.
Aeropostale: 154 stores closing.
Kmart/Sears: 78 stores closing.
Ralph Lauren: Closing at least 50 stores.

The convenience of online shopping is the biggest challenge that brick and mortar retailers have faced in perhaps the history of their existence. Walmart is one of the few to have recognized the threat early and invest the capital to develop a robust online shopping alternative. Those who did not recognize the threat and react are those with vacant stores. It is the age of the super-sized e-commerce retailers like Amazon, Ebay and hundreds of others that are attracting the consumer dollars. The dominance of these mega online outlets is based on lower prices, many more options, and the convenience factor; sit at home on the couch and surf. Thus, many national and chain retainers must cut back or close up.

Brick and Mortar's New Role
Consider that it may not be in the retailers' best long-term interests to close a lot of stores. Retail locations  now play crucial roles in department stores' e-commerce, allowing them not only to compete with Amazon, but also to serve as additional distribution centers and pick-up spots for online orders, a center for returns,  and an opportunity to offer face-to-face customer service.
There are still a significant percentage of shoppers who enjoy the touch and feel experience of physically shopping. Clothes shopping, for example, is an experience that is better done in-store to ensure the proper fit. But the apparel business alone is not going to keep these department stores profitable. So what is the strategy? Perhaps enhancing the "experience" of shopping.

Eyeing  Millenials, Retailers Reinventing Stores as an 'Experience'
The need for retailers to adapt to the digital age only becomes more urgent when you look at the growing influence of the millennial generation. Ranging in age from 18-36 years old,  millennials  are on track to becoming the largest generation in American history. The demographic's total spending is predicted  by Accenture  to reach $1.4 trillion by 2020, comprising a whopping 30% of total retail sales. When thinking about the future of the physical store, retailers today are focused on the shopping habits of these millennials.
Millennials are digital natives, who have grown up using mobile, internet and social media as tools in their social interactions and economic decisions. Now, brick and mortar retailers are looking to consumer-facing technology to build unique, in-store experiences for these customers.  While brick and mortar must adapt to compete with e-commerce, physical stores do come with some built in advantages.  It's a very visual experience that cannot be replicated through even the best online tools. It's enhancing the overall experience that retailers like Target and Macys are concentrating on to remain competitive.

Adapt or Risk Disruption
Like any business facing a growing threat to its bottom line, brick and mortar retailers today have a choice; adapt or risk disruption. As digital technologies are changing the way consumers shop, many retailers are adapting with more flexible formats for urban areas and by turning stores into a destination experience and fulfillment centers for customers.  The next 2-3 years should reveal if this strategy is enough to save the physical retailer. The brick and mortar stores are not likely to completely disappear in our lifetime, but I do not see a whole lot of new shopping malls under construction.