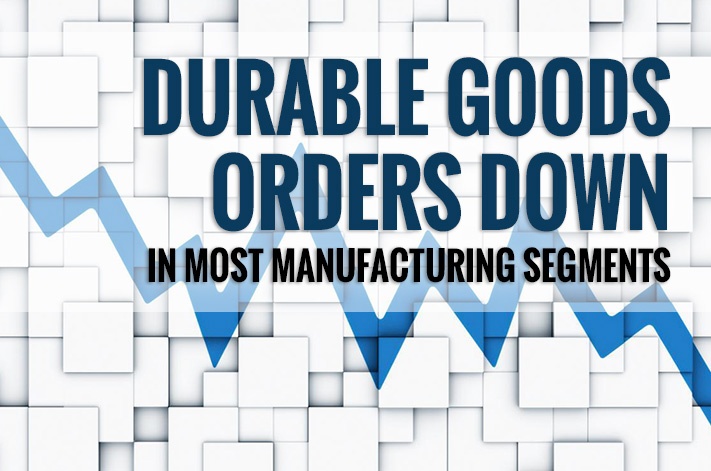 Orders for durable goods fell in February, capping a downward trend in the last four months, reflecting a broad-based slowdown that underscores lingering softness in U.S. capital investment. New orders for manufactured durable goods in February decreased $6.6 billion or 2.8 percent to $229.4 billion, the U.S. Census Bureau announced today. This decrease, down three of the last four months, followed a 4.2 percent January increase. Excluding transportation, new orders decreased 1.0 percent. Excluding defense, new orders decreased 1.9 percent. Transportation equipment, also down three of the last four months, led the decrease, $4.9 billion or 6.2 percent to $74.2 billion.
Economic Implications

Economists viewed the big decline in durable goods orders as evidence that manufacturing companies remain under pressure. Manufacturing experienced a challenging year. The outlook for 2016 remains uncertain among most economists. The industry is being hurt by economic weakness in major export markets and a strong dollar.
"A lot of it is a function of businesses not being very confident about the outlook," said Stephen Stanley, chief economist at Amherst Pierpont Securities LLC in New York, who correctly projected the drop in durable goods orders. "That's a combination of a few things -- businesses who export are potentially facing weaker demand, and another important element of it is the policy landscape is very uncertain right now." The absolute circus, it seems at times, that is the 2016 Presidential election in the U.S. is adding to the economic uncertainty.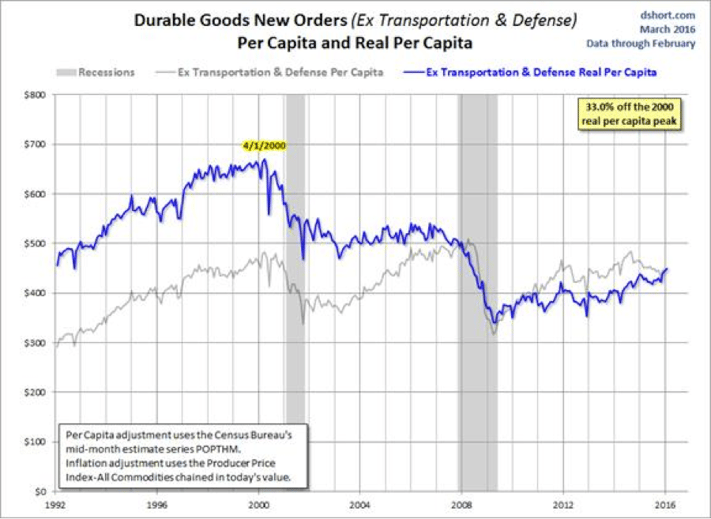 While these figures may be considered weak recent reports have shown the worst of the declines at U.S. factories may be over. Manufacturing output rose in February for a second month, boosted by demand for business equipment, according to Federal Reserve data. Historically, the commercial transportation industry, which includes truck, train, and air and ocean transportation, has been an excellent barometer for durable goods manufacturing. If you build it you have to ship it. Typically the second quarter is strong for the Transportation sector so if that trend holds true we may be in for a durable goods rebound.
White Glove Services
Land-Link Traffic Systems offers a unique combination of transportation service and logistics support designed to meet your needs featuring expedited, White Glove and special pickup services. For more information, click the button below.