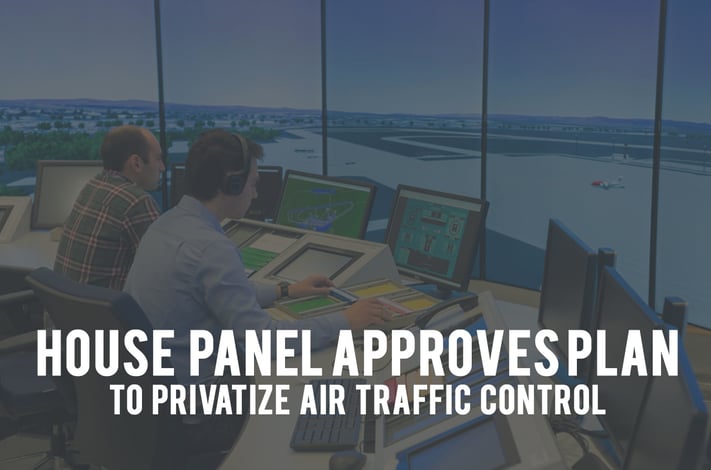 A Republican-controlled U.S. House of Representatives panel approved legislation to privatize the U.S. air traffic control system as part of a six-year bill to authorize funding for the Federal Aviation Administration. Currently, the FAA oversees the air traffic control of the nation.
At first glance, the move may sound a little dangerous in terms of security, but Canada and the U.K. have implemented similar programs. The proposed benefit is a money saving attempt to remove the air traffic control responsibility from the FAA and hand it to a private entity. The cost to support the program would be funded by user fees from the commercial aircraft industry. Which, of course, means the flying public since the fees would be collected from flyers through surcharges.
Supporters' Reasoning
Legislation supporters argue the air traffic control could be more efficiently run by a for profit entity willing to invest in high tech hardware and software to maximize operational efficiency and security. The air traffic controller's union supports the legislation. NATCA President Paul Rinaldi said in a statement before Congress that the legislation, as written, addresses the union's "primary issues of concern." It ensures that air traffic controllers keep their union-negotiated contracts, that safety and efficiency remain priorities, that the air traffic control system has a "stable, predictable funding stream," and that air traffic control services "all segments of the aviation community," from commercial carriers to general aviation, and at airports large and small.
Opposing Arguments
Detractors of the bill argue it would demote the Department of Defense to a mere advisory role to the private corporation, rather than working in partnership with the FAA. Commercial airlines are not completely on board with this idea since it would mean adding surcharges to an already expensive ticket. Based upon the numbers, the legislation is expected to pass the full house and become law.
Implications for Package Delivery
In addition to the privatization recommendation, the house panel also approved a measure directing the FAA to authorize package delivery by commercial drones within a year and to establish a pilot program for testing a traffic management system for unmanned aircraft. The FAA expects to issue commercial drone regulations late this summer, but drone advocates fear the rules will not accommodate sophisticated technologies needed for package delivery.
The idea of drone package delivery has plenty of opposition, but given the demand and massive size of the market its not a matter of if, just when. Interestingly, also accepted was a Republican amendment to encourage Uber-style flight sharing by allowing private pilots to use the Internet to find multiple passengers willing to share flight expenses.
For more logistics and transportation news, click the button below.