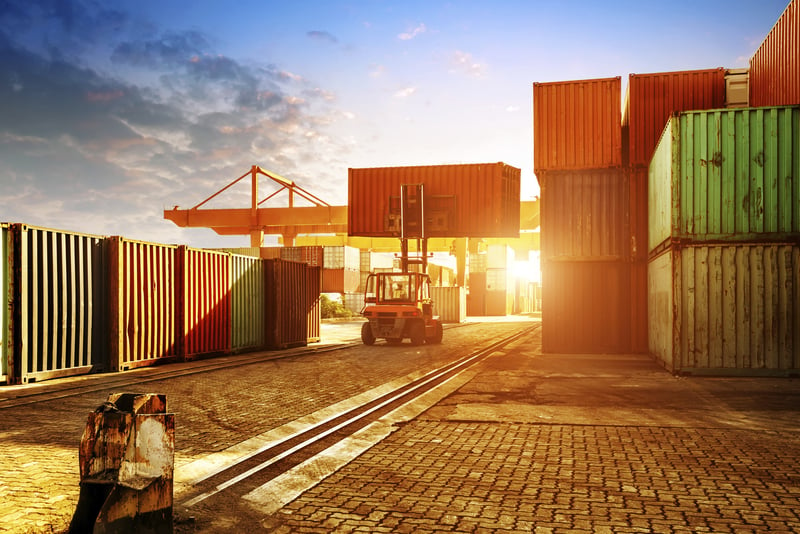 Reducing freight rates comes from understanding your business, your specific needs and the logistics business as a whole. Parts one and two of that formula won't challenge most business owners, but the logistics part can lead to head scratching or worse — unnecessary costs.
Even the best laid plans and well-researched strategy will take time to perfect and the learning curve may be steep for someone who is not familiar with logistics. Mistakes will be made and they will be expensive.
3PL logistics to the rescue
What a 3PL logistics provider can give your business is experience and access to a business that has made the mistakes and learned through a commitment to continuous improvement. Beyond that valuable, hard-earned experience, outsourcing your logistics needs brings in expertise your company likely does not possess.
It's one thing to obtain the physical means for an in-house logistics operation, but without really knowing how to provide for your own logistics capability, you could be driving toward a costly new business venture as you piece together what you really need.
What you need is logistics, not an entirely new business function.
Flexibility to provide only what you need
A worthy 3PL provider will concern itself with cutting your logistics costs by offering a custom approach. If you begin searching for a reliable 3PL logistics business and they try to cram you into a pre-packaged program or insist on using an existing network, run away.
It does not matter how big your business or logistics needs might be, insist on a custom approach supported by analytics. A strategic approach will deliver a reduction in the amount of money you need to spend on logistics and make the entire operation more efficient. That same approach will also offer a nimble service that constantly monitors your needs and continues to grow with your business.
It's not enough to simply transport goods from the warehouse to the distribution center and then to the final destination. This is a shifting business that needs constant attention to remain efficient. If you can't supply that attention in-house then obtaining a 3PL business will help cut down on costs.
Committed to improvement
A real commitment to continuous improvement forms the backbone of this approach. Each function of logistics may have an efficient routine that builds confidence and promotes a safe environment on the ground, but someone needs to keep an eye on the big picture watch for cost-saving opportunities. Companies attempting to provide all of their own logistics tend to be stuck on the ground as they try to deal with everything aside from logistics.
A great 3PL service provider will watch the twists and turns of the logistics world and take advantage of cost saving opportunities.
It's a simple idea. Your business may build the best products in world, but if your logistics can't give the customer what he wants in the condition they expected, you may be sunk. Contact Land-Link Traffic Systems and let our supply chain solution folks explain how we can provide a complete solution for your logistics needs.