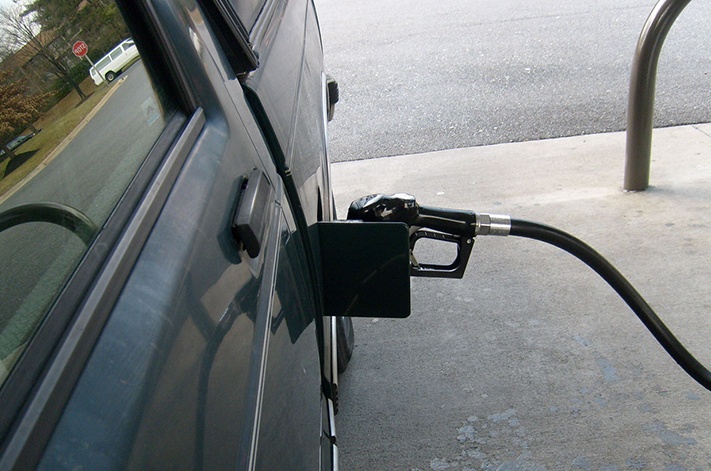 The ongoing battle over New Jersey's Transportation Trust Fund is approaching a solution. New Jersey's Senate and Assembly voted on October 7, 2016 to provide $2 billion annually to the transportation fund for the next eight years, thanks to tax increases of 27 cents per gallon on diesel and 23 cents per gallon on gasoline. Currently the tax is 17.5 cents per gallon and 14.5 cents per gallon respectively, the nation's lowest, other than those in Alaska.
The diesel tax increase will be phased in with the first 14 cents added on January 1, 2017, and the remainder on July 1, 2017, in recognition of trucking companies' normal purchase of fuel on contracts of at least six months. Shippers should certainly expect relative increases in their FSC accessorial charges to reflect the applicable increases.
The bills were sent to Governor Christie, who is expected to sign them by the end of the month because he and legislative leaders agreed on the general parameters of the package on September 30, 2016. According to Senate Democrats, matching federal funds will increase the $16 billion package to more than $28 billion. The Senate passed the tax package by a vote of 24-14, with 19 Democrats and five Republicans in favor; and the Assembly, 44-27, with 37 Democrats and seven Republicans in favor, sending it to Christie's desk.
It will go into effect November 1, 2017, or two weeks after it is signed by the governor, whichever is later.
So, What's Gonna Get Fixed?
New Jersey's transportation system is crucial to providing essential goods to consumers throughout the northeast on a daily basis. Billions of dollars worth of goods travel across New Jersey every year, and millions of New Jerseyans rely on the state's roads and bridges to ship and receive product. Unless we invest in New Jersey's' transportation infrastructure, the state's economic future is in trouble. Road repair, bridge inspections and related highway operations are generally met with skepticism as to their necessity.
Who hasn't seen hundreds of orange cones closing lanes to find nothing at the end of the lane closure? And who can forget the famous "Bridgegate" scandal that alleged Governor Christie ordered the closure of lanes on the George Washington Bridge be closed during a weekday rush hour for a phantom repair, all in retribution against the Fort Lee, New Jersey, Mayor who refused to support him in his bid for re-election? But that is sometimes how we roll in New Jersey.
Below is a summary of the top five projects that the Transportation Trust Fund will be funding in the coming years:
| | | | | |
| --- | --- | --- | --- | --- |
| Project | County | Town | Agency | Cost |
| 772 Cruiser Bus Replacements | N/A | Statewide | NJT | $712,700,000.00 |
| PRIIA | N/A | Statewide | NJT | $248,000,000.00 |
| Dual Power Loco Purchase (9) | N/A | Statewide | NJT | $91,800,000.00 |
| Hudson Bergen Capital Asset Replacement Project | N/A | Statewide | NJT | $78,700,000.00 |
| Bus Private Carriers Capital Support Program | N/A | Statewide | NJT | $73,700,000.00 |
The required infrastructure repair in New Jersey is considerable. As one of the most densely populated states in the country, New Jersey is not only a considerable consumption area, but also a key provider of accessibility to the New York and New England markets.
Infrastructure Repair in the U.S. - Where Do We Stand?
Our highway systems, bridges and ports have historically been treated as a "don't fix it till it breaks" asset. Today, with the massive amounts of traffic and commercial significance of our highway systems, that thinking is no longer practical. What would be the effects of a serious, and prolonged, George Washington or a San Francisco bridge failure on commercial and pedestrian traffic?
This is a hot topic in the coming presidential election. Hillary Clinton has proposed spending $250 billion over the next five years on infrastructure. She proposes to repair and improve roads and bridges. Donald Trump has said he wants to spend at least double the amount Clinton has proposed for infrastructure, financed through low-interest bonds. Clearly both presidential candidates are paying overdue attention to a critical national issue.
To keep up to date on this and other issues affecting your company's transportation issues, subscribe to the Land Link blog by entering your email address in the right hand sidebar of this page. Also, click the button below to read other transportation news.