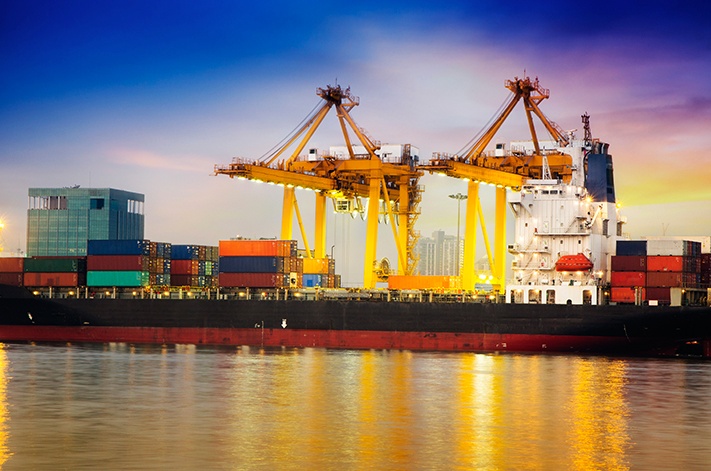 President Trump's cancellation of an agreement for a sweeping trade deal with Asia has begun the renegotiation of America's role in the global economy. This abrupt move, so early in the Trump administration, puts the world on notice that all of America's traditional economic and political alliances are now open to reassessment.
Details of the Trans-Pacific Partnership (TPP)
It is a bit of a moot point, but in order to consider the potential consequences of the TPP, we should understand exactly what it is we have withdrawn from. Twelve countries that border the Pacific Ocean signed up to the TPP in February 2016, representing roughly 40% of the world's economic output. The remaining participating countries are; Japan, Malaysia, Vietnam, Singapore, Brunei, Australia, New Zealand, Canada, Mexico, Chile and Peru.
The pact aimed to deepen economic ties between these nations, slashing tariffs and fostering trade to boost growth. Members had also hoped to foster a closer relationship on economic policies and regulation. The agreement was designed so that it could eventually create a new single market, something like that of the EU. All 12 nations needed to ratify it before it could be in effect.
US participation was considered the major component for the deal. It may be possible for the other countries to forge a smaller scale pact in its place, but it can't go ahead in its current form. Opponents of the TPP argued that TPP would lead to job losses and lower wages in the United States. Supporters claim the TPP will benefit the economy and U.S. manufacturers, and help create jobs. President Trump, citing a less than favorable economic position for the U.S., withdrew from the pact to protect American workers and manufacturing.
Some Big Players are Concerned
Fed Ex CEO, Fred Smith called the withdraw from the TPP "unfortunate". The package and business services company employs thousands of people whose jobs depend on international trade. Also, Smith argued, cutting of economic ties to the Asian markets is a lost opportunity. China's population of 1.3 billion is a massive potential market for U.S. manufactured goods. With this withdrawal from the TPP, businesses will lose access to potential new markets.
US automakers had hoped to see tariffs slashed in Asia. Farmers and Cattlemen were set to see the removal of trade taxes that currently prevent them from selling products, particularly poultry, overseas. Pharmaceutical drug-makers had received years of patent protection that would have lessened the competition from generics in Asia. And tech companies, from Google to cell phone providers, sought to lessen regulations and gain entry into some of the countries involved in the deal.

"This decision will forfeit the opportunity to promote American exports, reduce trade barriers, open new markets, and protect American invention and innovation," Arizona Sen. John McCain said in a statement critical of Trump's executive action.
What's next after the US withdrawal from the TPP?
One unlikely direction might be for the US to return to Geneva and try to revive the World Trade Organization Doha round, extending it further into services and investment, as well as goods. The Doha Round is the latest round of trade negotiations among the WTO membership. Its aim is to achieve major reform of the international trading system through the introduction of lower trade barriers and revised trade rules. The work program covers about 20 areas of trade.
Another direction, the one Trump is already adopting, is to pursue bilateral trade deals. This allows the US to focus its economic bargaining strength against a single partner such as China or Mexico.
Whatever direction the Trump administration pursues, the main focus will be on maximizing benefits for U.S. manufacturing and labor reiterating his economic philosophy as "America First".