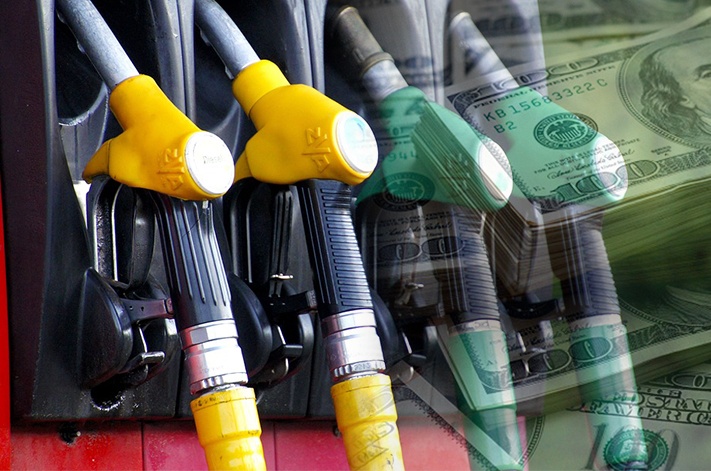 An anticipated increase in fuel prices are likely to increase shipping costs for U.S. manufacturers in 2017 in the form of higher fuel surcharges.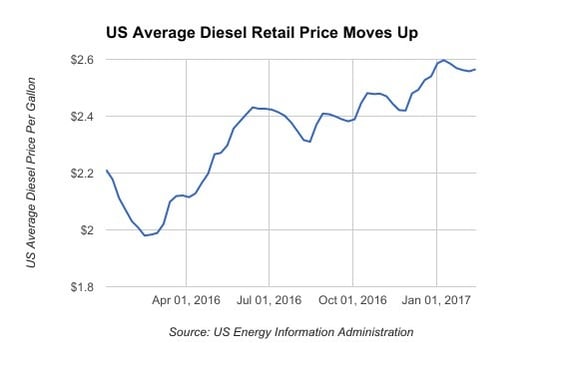 Over the Road
Fuel surcharges may not rise enough this year to inflate costs dramatically, but they will create a base from which carriers of all kinds can adjust rates as demand fluctuates. "My advice to shippers is to brace for it" said Charles w. Clowdis, Jr., managing director of transportation for Economics and Country Risk at IHS Markit. "Keep your eye on the price of oil".
Now may be the time to reconsider some shipping mode choices to lessen the impact of the pending FSC increases. Shippers should manage their transportation similar to the way in which a financial manager oversees a retirement portfolio. They might call on a mix of spot and contract rates, dedicated and common carriage, and be willing to pay more for capacity in select lanes where service and scale are paramount.
So, concentrate on customer demand as a barometer to help determine the delivery mode selection making the most efficient use of transportation expenditures where it is really necessary. It is very common that a shipper will be under the impression that a particular shipment is "hot" for various reasons when in fact, the consignee does not share that same sentiment. Fine tune customer communication to ensure full understanding of delivery expectations.

Over the Water
On the ocean side, the picture for 2017 is starkly different. It's true that ocean container rates have begun to rise since announcement of the Hanjin Shipping Co., Ltd. bankruptcy. The removal of Hanjin's ships from the trade is chipping away at the chronic overcapacity that dominates major routes.
Between March and September of this year, average short-term rates in the trade between East Asia and Northern Europe rose from $552 to $1,172 per 40-foot container, according to the freight-market index of Xeneta. This data doesn't necessarily signal a return to health among struggling ocean carriers, though. "On the face of it, this is a strong development for container ship companies, but the industry has been undermined by weak fundamentals for so long that it's not quite that simple," Xeneta chief executive officer Patrik Berglund said in a company report.

Through the Air
Air freight rates have been on the rise since the 4th quarter of 2016. That trend is expected to continue for 2017. This year will be the first since 2010 to see rising air freight rates, both domestically and on the international side. Logistics managers can expect cost increases from 5% to as high as 10% and beyond, depending upon the route and service levels.

On the Rails
Intermodal service remains the bargain among transportation modes. The expectation for 2017 is marginally reduced international trade-related rail demand as the Trump administration substitutes bilateral trade agreements for multilateral deals. This may have significant impact in both intermodal and agricultural businesses.
Industry analysts expect the railroads will continue to pursue truck competitive business, short-haul intermodal and carload service. The forecast is that rail prices will at best see a 1% to 2% increase, barring any unforeseen macro-economic pressures.


Let Us Help
In an environment of rising costs and uncertain capacity, the council of 3 PL can be very helpful. A competent 3PL can lend assistance in contract rate negotiations and capacity requirements through long standing relationships with carriers of every mode of transportation.
Reach out to the industry experts at Land-Link Traffic Services today to help prepare for your logistics challenges for 2017 and beyond.