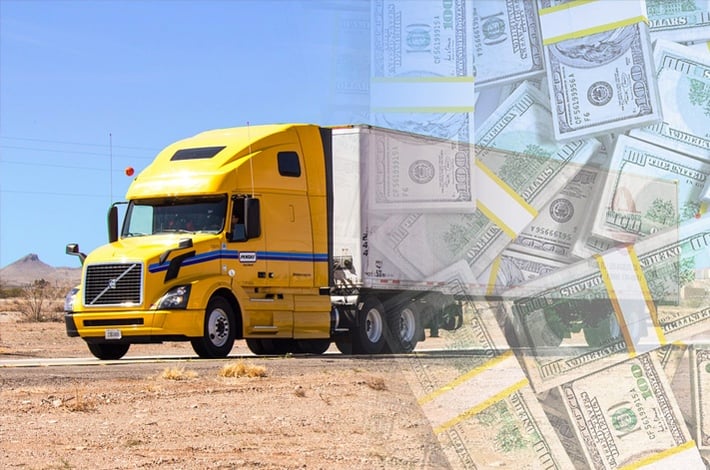 The Department of Transportation's electronic logging device mandate and the EPA's coming emissions standards will likely lead to an industry capacity crunch and a big increase in rates.
In 2012, the United States Congress enacted the "Moving Ahead for Progress in the 21st Century" bill, or, more commonly referred to as MAP-21. That bill, which also outlined the criteria for highway funding, included a provision requiring the FMCSA to develop a rule mandating the use of electronic logging devices. Fleets have until December 2017 to implement certified ELDs to record hours of service. Fleets currently utilizing electronic logging technology will have until December 2019 to ensure compliance with the published specifications.
The Obama administration proposed new rules in 2015 to sharply reduce greenhouse gas emissions from heavy, long-haul trucks. The complex proposal from the U.S. Environmental Protection Agency would apply to 18-wheel tractor-trailers, buses, delivery vans and similar commercial vehicles. They are part of the administration's broader effort to cut carbon dioxide emissions from the transportation and power sectors of the economy. These new standards are expected to add approximately $10,000 to the cost of a new tractor or a retro fitted late model tractor. These additional costs will have to be recouped in the rate structure.
Fuel prices held relatively steady in 2016. However, Brent crude oil prices are forecast to average $43/b for the remainder of 2016 and $52/b in 2017. West Texas Intermediate (WTI) crude oil prices are forecast to average $1/b less than Brent in 2016 and 2017. The current values of futures and options contracts suggest high uncertainty in the future price outlook.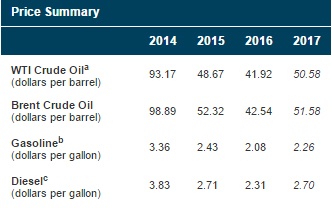 Most economists see a moderate growth in domestic manufacturing in the near future. Manufacturing Purchasing Managers Index (PMI) in the United States is expected to be 51.40 by the end of this 2016, according to Trading Economics global macro models and analyst expectations. Looking forward, the estimate of Manufacturing PMI in the United States is expected to stand at 54.00 in 2017. In the long-term, the United States Manufacturing PMI is projected to trend around 53.00 in 2020, according to our econometric models. Even with a relatively flat manufacturing index, freight prices will have no where to go but up to cover the pending DOT and EPA regulations.