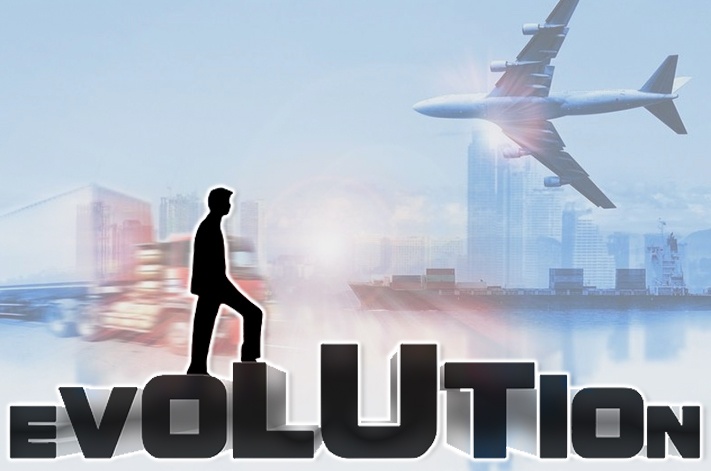 The evolution of Third Party Logistics Services has experienced marked advancements in the decades since the inception of outsourcing supply chain operations.
From the initial conception of moving product from shipper A to consignee B in the most financially efficient and operationally timely manner, to a new world of technology applications that drill down, to the micro view of the science of supply chain management − the demands of a global customer base, minimal inventories and precise production schedules have indeed turned Logistics Management from an operational application to a process dependant on technology and global communication.
As this evolution continues, let's take a look at some of the expanded services which have been the products of this metamorphosis and how they may benefit your organization:
Just in Time Inventory Support
Historically, an average LTL or Truckload shipment transit time was calculated using fairly conservative data, and was typically just an estimate which was acceptable to an average consignee. That all changed when the big three auto manufacturers determined there were significant cost savings to be had by minimizing inventory levels to match the next 24 hours of manufacturing needs. So was born, the JIT system or Just in Time inventory system. This system gave birth to the expedited transportation market.
This concept was completely new to most carriers, particularly the common carriers which enjoyed relaxed delivery demands. Given the model of a common carrier, it was nearly impossible for those carriers to provide the service needed. This is the sort of planning and engineering that created the market for Third Party Logistics Services; groups of individuals who were much more experienced in transportation modes than your average traffic manager of the 70's.
The JIT inventory system was a significant catalyst in the formation of the 3 PL system. Shipment planning had taken a quantum leap in terms of complexity, and the cost of failure meant possible production line shutdowns. This new environment required a more advanced and diversified transportation knowledge base.
Global Markets
With the globalization of trade, comes increased and often unfamiliar transportation regulations. Again, the average traffic manager of the 70's and 80's would often be unfamiliar with ocean and air freight shipping requirements, rates and customs. This is where the expertise of the 3 PL would effectively manage the scheduling, rate negotiation and paperwork to ensure an uninterrupted transit.
Regulations regarding global trade today are as complicated and diverse. An environment not likely to become less so anytime soon. Companies today go global or die. Make sure you have an ally which will ensure regulatory compliance and customer satisfaction.
Increasing the Efficiency of the Distribution Centers
DC's are a geographic asset, of course, but are expensive to operate and add a possibly unnecessary node in the distribution process. Conducting both an operational effectiveness and financial efficiency audit of a particular DC can often times reveal cost and operational savings. Some markets may be more effectively served from an alternative location while some markets might also be just as effectively served by using flex space in a privately owned distribution center.
Flex space allows for the use of only the space needed to fulfill certain markets thereby minimizing the cost of serving some, possibly difficult to reach, markets. Again, it is the application of the industry experts of the 3 PL analyzing a particular distribution cycle and finding cost savings and enhancing operational effectiveness.
Software and Technology Applications
The best 3 Pl's have the latest software and technology to maximize Supply Chain effectiveness. Companies don't want or need to make that capital investment or train the necessary employees to operate such systems. Some things are better left to the experts.
The complications of the Logistics process today are absolutely such an area. As companies outsource more warehouse and distribution functions to 3 PL's and the reliance and trust of that relationship grows expect to see a growing symbiotic relationship between the two.
For more information on these topics and a no-cost detailed analysis on what benefits your organization may reap from a 3 PL relationship, visit us @ www.Land-Link.com.