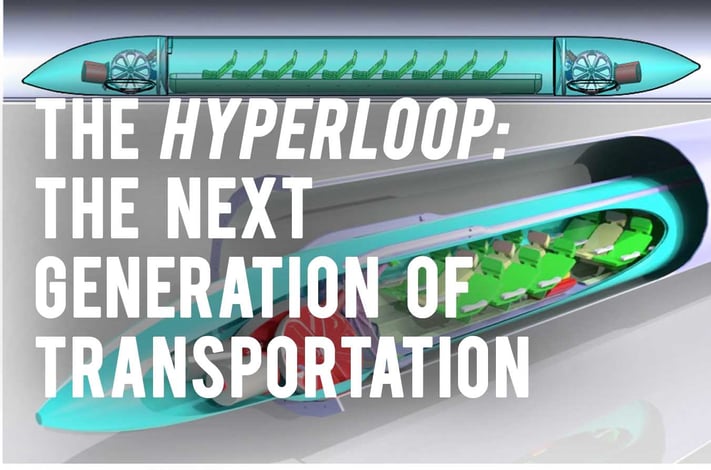 The Hyperloop is a conceptual train-like design to provide ultra high-speed transportation for passengers and freight. The concept is the brainchild of Elon Musk, and the fuselage would travel inside a pressurized tube on a cushion of air.
Jet engines would move air from the front to the back creating a zero pressure environment, allowing for speeds in excess of 750 miles per hour. With near zero resistance and an air ride stability system, passengers and freight would experience an uneventful ride. A preliminary design was made public in August 2013. It proposed a suggested route running from the Los Angeles to the San Francisco Bay Area, paralleling the Interstate 5 corridor for most of its length. The estimated transit time is a staggering 35 minutes at roughly 600 miles per hour all powered by the sun.
Initial design concept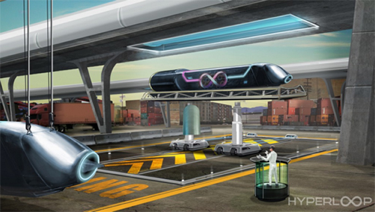 The Hyperloop concept is proposed to operate by sending specially designed "capsules" or "pods" through a continuous steel tube maintained at a partial vacuum. Each capsule floats on a small layer of air provided under pressure to skis similar to how pucks are suspended in an air hockey table.
This system is capable of allowing for speeds that wheels cannot sustain. Linear induction motors located along the tube would accelerate and decelerate the capsule to the appropriate speed for each section of the tube route. With rolling resistance eliminated and air resistance greatly reduced, the capsules are theorized to be able to glide for the bulk of the journey requiring very little power.
Implications For Transportation and Logistics
The freight transportation potential of such a system has intriguing possibilities. Busy routes, such as traveling from the northeast to Chicago where transit times are roughly 16 hours, could be serviced in less than two. Coast-to-coast service would easily be next day or same day in some cases.
A concept like this could address several significant issues currently in the transportation industry. The commercial truck driver shortage can be eased, and fuel consumption and emissions would be greatly reduced. Traffic congestion and accidents would decline as well, and the high-speed transit time would limit or greatly reduce the need for temperature maintenance equipment for cargo in transit.
A project like this makes sense in our "want it next day" world. Whether and when the Hyperloop will become a reality is anyone's guess, but a test Hyperloop is already under construction in the desert outside Las Vegas, where Hyperloop Technologies is building a 3-mile test track.
We certainly live in interesting times!
Stay tuned for more updates! For more logistics and transportation news, click the button below.