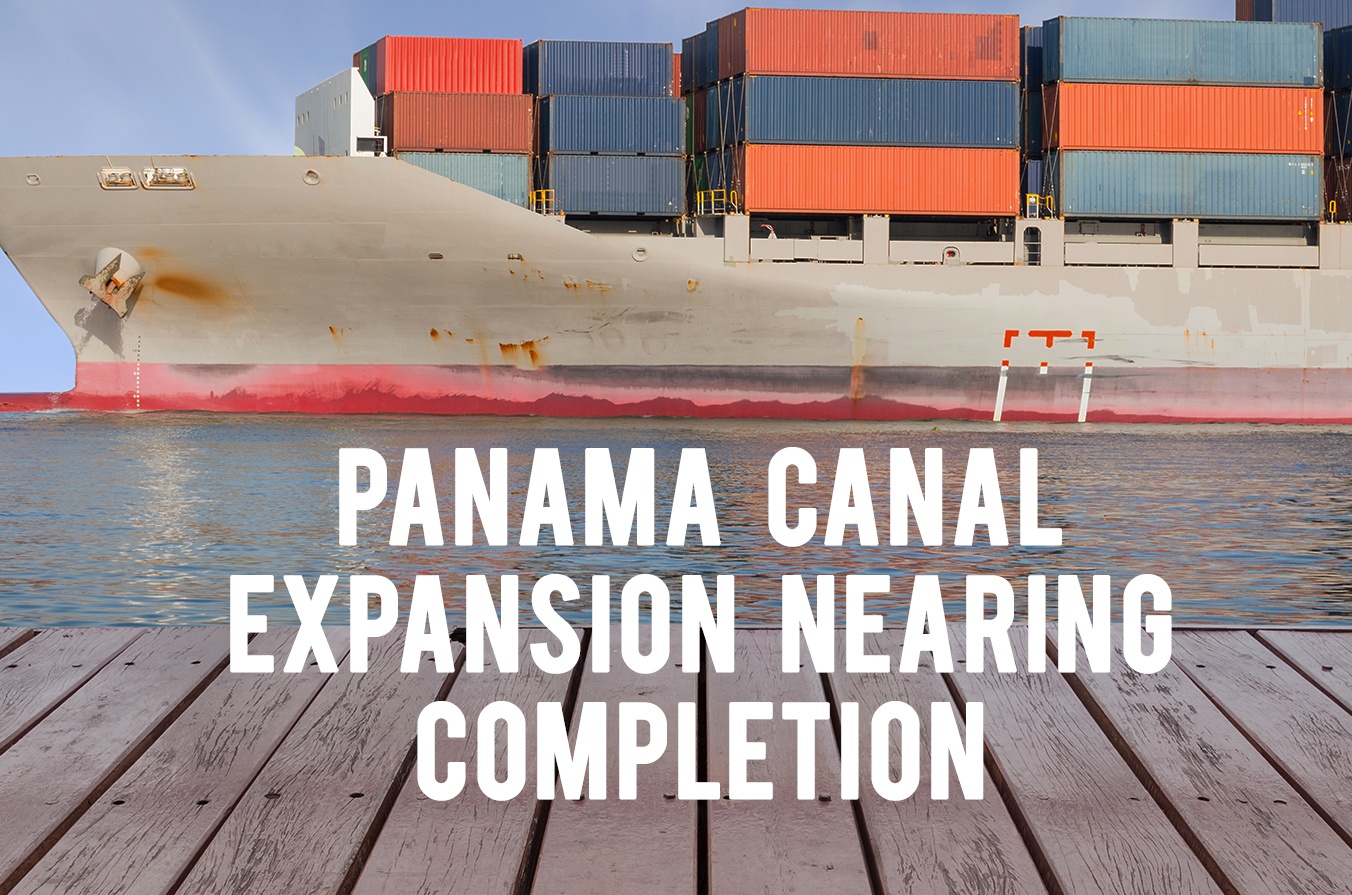 The Panama Canal expansion project is nearly complete, but will not be open to commercial traffic in April as previously reported, according to the canal authority.
The Expansion is the largest project at the Canal since its original construction. The project will create a new lane of traffic along the Canal through the construction of a new set of locks, doubling the waterway's capacity. The existing locks allow the passage of vessels that can carry up to 5,000 TEUs. After the expansion the Post-Panamax vessels will be able to transit through the Canal, with up to 13,000/14,000 TEUs.
The $5 billion project promises to dramatically alter the landscape of the logistics industry. According to research conducted jointly by The Boston Consulting Group and C.H. Robinson, as much as 10 percent of container traffic between East Asia and the U.S. could shift from West Coast ports to East Coast ports by the year 2020.
This decrease of container ships would also translate to a similar decrease in east bound over the road and rail transportation of imported goods. It will also have a profound effect on the locations of warehousing and distribution centers. West Coast ports will still be the fastest option for shipping to many destinations but it won't necessarily be the cheapest. For price-sensitive cargo that is relatively expensive to move, routing shipments through East Coast ports to inland destinations will become more cost competitive and increasingly attractive.

Competition is a good thing...A Panama-like canal is being planned through Nicaragua
The Nicaragua Grand Canal is a planned shipping route through Nicaragua to connect the Caribbean Sea with the Pacific Ocean. Construction on a 180 mile canal was planned for late 2015 but has yet to begin. Expectations are for some time in late 2016. The Nicaraguan government passed a bill granting a 50 year concession arrangement with a second 50 renew option to a group of Hong Kong investors. The investors however are experiencing difficulties arranging the financing of the 5 year 50 Billion dollar deal. Scientists are also concerned about the environmental impact of the project, since Lake Nicaragua is Central America's key freshwater reservoir.
Read more about the Panama Canal Expansion: