Challenges abound in today's Logistics environment. Shippers have to adapt or sink. Businesses will be faced with the choice of doing things the way they've always done them, or assessing their business processes and evaluating partnerships in the hopes of doing them better. 63% of shippers cite cutting transport costs as their biggest challenge. This is followed by business process improvement (32%) and improving customer service (31%).
The ideal solution is one that not only cuts costs, but also imp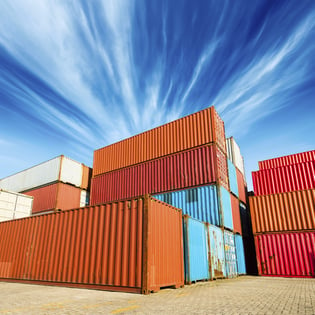 roves processes and results in better on-time delivery levels. So how does today's shipper achieve the ideal solution? You can try to figure a way to reach this goal yourself if you think you have the time... but you don't. Recently I renovated a portion of my home which required all the basic building components; carpentry, electrical, plumbing and finish work. The project turned out great and was finished in a timely manner. The reason the project was successful was because I contracted out the plumbing and the finish work to professional and did the rest myself. I am well aware of my handyman limitations. The same can be said about understanding today's logistics environment. The complexities of today's transportation environment are unprecedented. To successfully navigate these turbulent waters it may advisable to seek the guidance of a seasoned 3PL.
Cutting Costs - How are you going to get it done?
Given the current capacity crunch it is unlikely you're going to be able to beat up your carrier for a rate reduction. You could try to ship more products per bill to save a little but that would require an increase from sales or your customer waiting longer for their product from you. Neither strategy is likely to be successful. Maybe you could buy your own truck to make your deliveries...forget it. You'll never find an available qualified driver.
Business Process Improvement
Improving your Business Process is going to be expensive. To make a measurable change you will need to either upgrade or replace your current software to something more efficient. You may also need a hardware upgrade and very likely massive amount of training. If you do any level of electronic data exchange with your current carriers you may have to reconfigure that application as well potentially disrupting operations for a time. These changes would need to be utilized and expensed over several years to make any financial sense.
Improving Customer Service
In order to improve customer service, you must provide additional training for current customer service personnel or hire additional staff. Here again we are faced with two less than desirable choices. What type of training is necessary? The answer is you don't know. It is going to take someone from management to investigate what is lacking in the current system, devise a training program to address the short fall and implement a solution. You're not likely to have data to measure any level of success for several months.
Hire a Professional
I knew enough to contract out to a professional that which I was not qualified to do during my home remodeling project. That lesson, regrettably, was learned through my many unsuccessful attempts to do something for which I was just not qualified. Experts in the logistics field staff 3PL companies. Their counsel can provide the assets you will need to reach the goals we discussed. Perhaps the most popular reason to use a 3PL is for cost reduction. Most guarantee a specific cost savings percentage after completing a no cost historical analysis of a company's shipping habits. Shippers can enjoy cost advantages from a 3PL's buying power of its clients. As far as Business Process Improvement, successful 3PL's arm themselves with the latest computer systems. Efficiency is what they sell. Customer service is something they sell also. Arranging pickups, setting deliver appointments and tracking shipments is what a 3PL customer service representative does all day, every day.
If you want to realistically address the top concerns of today's shippers leave it to a professional. Seek out a qualified 3PL for your company before considering doing it yourself.
For a free freight review click the button below!