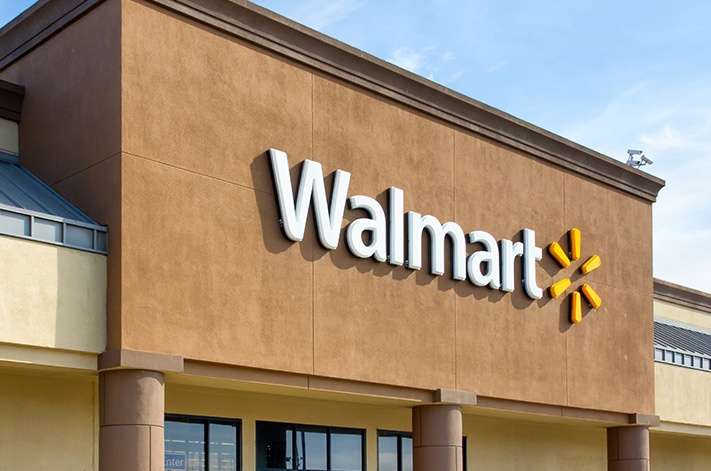 Amazon has forever changed the way we purchase consumer goods. Amazon launched Prime Now, its super-fast local delivery service, via its mobile app nearly a year and a half ago, and now the company is bringing the service to the web. Amazon's PrimeNow.com is the new website that lets customers place orders to be delivered within one to two hours, expanding the service beyond the mobile app for the first time. The scars from Amazon's retail onslaught are evident in mostly all brick and mortar retailers. The convenience and now speed seem to be a more attractive option than a visit to the mall. Macy's, Sears and Nordstrom reported dismal earnings, and retail share prices have plunged.
Many traditional retailers' websites can't match Amazon's variety or services― however, Walmart may end up being an exception. The world's largest retailer stated that it will start testing a two-day "ShippingPass" membership service, as it looks to build a bigger online presence and tries to stay relevant as an online retailer. Traditional supermarkets have taken a few general approaches to tailor services to meet the budding interest in online grocery shopping ― some outsource online sales entirely, some let shoppers buy online and pick up in stores, some run a straight-up online delivery service, and some have tried a mix of all three.
In an attempt to add more convenience to its shoppers, Walmart has joined the online grocery shopping craze. Orders are picked by store personnel and made available for curbside pickup. While letting customers pick up web-purchased goods in stores is a sensible approach, it's not sufficient. The time has come for traditional grocers to also become efficient at delivery. Customers who shop online are often higher-spending customers, according to Rich Tarrant, CEO of MyWebGrocer, which helps 140 grocers with delivery and track data from 55 million shopper loyalty cards. The average online shopping basket is $157, more than three times what is spent on an average store trip, according to Tarrant's research.
Laying the Ground Work for Online Expansion
Walmart has pledged $2 billion to improve its e-commerce presence. Interestingly, this money was raised with the shuttering of more than 150 stores in the U.S. Walmart will move more of its inventory into eight massive warehouses across the country, dedicated solely to fulfilling online sales. From these warehouses, items will be shipped to its "ShippingPass" members, who pay a yearly fee of $49, half of what Prime subscribers pay.
The bulk of packages will be shipped using Walmart's fleet of trucks ― one of the five largest in the U.S. It is still uncertain whether online sales will be profitable for various retailers. Online delivery does come with hefty costs and requires additional handling of products by employees, which is evidently less profitable than just letting shoppers do it themselves at a physical store. To stay relevant and profitable in the coming years, these large retailers have no choice but to figure out how they will make the necessary shifts.
Click below to read more logistics and transportation news from Land-Link Traffic Systems.