Land-Link Traffic Systems was established in 1979 as an international shipping organization with the goal of providing collaborative logistics and transportation services. Of course, that's only what we have to offer on paper. In reality, our team is devoted to providing the highest-quality relationship-driven logistics services to each and every client. That's why one of our very first clients is still doing business with us today, more than three decades later!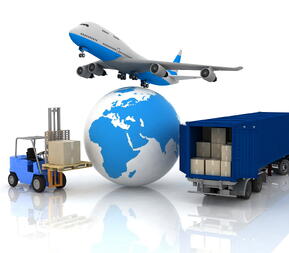 It's with this devotion to customer satisfaction and drive to stay on the cutting edge that we have decided to start a brand-new blog for our business. In the coming months, we'll be providing helpful content about everything you need to know when it comes to logistics, shipping and freight management. We also want to be sure that we provide answers for your most demanding logistics questions and concerns – so please feel free to comment below with any questions or suggestions for potential topics you'd like to see covered!
So who are we and what do we do for our clients? Land-Link offers a variety of packages and services designed to assist businesses with complete or partial logistics management. Here is a brief list of our client-specific logistics services:
Now that you know all about us—it's time to help us get to know YOU! We encourage your most pressing logistics questions and suggestions so that we can tailor our content to your needs while standing by our true commitment to customer service. We also encourage you to subscribe to our blog so you'll stay on top of each new topic as it comes out. By subscribing, you'll be kept up-to=date on the latest information in logistics, shipping and industry news. To subscribe, simply enter your email address into the text bar to the right of the screen.
We're looking forward to showing you what's new at Land-Link Traffic Systems!