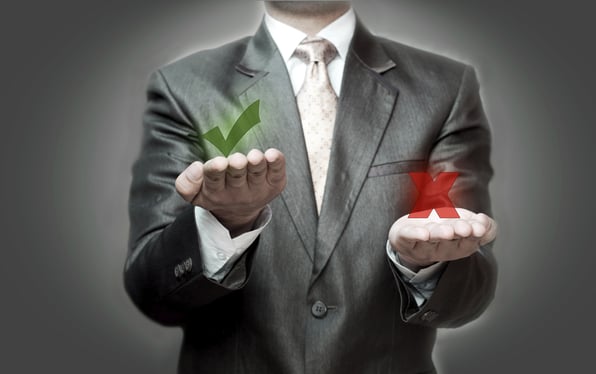 A familiar (and painful) scenario we all surely endured at some point involves the shipment of product to someone's receiving dock only to find out later that the bill is about double what was expected because the initial estimate was way off.
When this happens, shipping becomes a significant point of contention between you and a customer. The trust, you worked so hard to build, takes a beating and the risk of that customer finding a new supplier is higher than ever. Despite the quality and performance of your product, the business could be lost if the freight quote can't be trusted.
If you've been on both sides of this equation, you know the pain. Add to this the complexity of constantly increasing regulations and it can be a nightmare to navigate this minefield.
Tips for analyzing freight quotes
Know your product – Sounds obvious right? Nonetheless, too many people involved in the transaction do not know the basics of a product like physical dimensions, weight or shipping characteristics. Accurate information, and plenty of it, will lead to a trustworthy quote. If you're the shipper, supply all needed information. If you're the receiver, ask for more information.
Understanding freight regulations – Regulations kick in depending on exactly "what" you plan to ship. Many products like glass and metal are now quoted based on density instead of simple weight. Lightweight, low-density items are costly for a carrier due to the space they consume inside their vehicles. Weight is not the whole story anymore. Occupying more cubic space could potentially lead to increased charges compared to a "heavier" item.
Many carriers now charge the greater of actual weight or dimensional weight.
When does that item actually belong to you? - Determining the point where the item belongs to the recipient determines responsibility for damage or loss during the shipment. Understanding the FOB or "Free On Board" transfer points determines when freight insurance will be needed and is critical for an accurate estimate.
Automated eyes – When possible, use a service that features systems where all the fees, rules, classifications and everything is tied together in a single estimate. All of this information can also be tracked in the system and programmed to send alerts when a shipment may need attention. Early attention to an issue gives you the chance to deal with it before an expensive surprise happens.
Now you can start to understand what full-time logistics pros do all day long.
It takes a ton of information, available at a moment's notice, to pull together accurate estimates. If that information or that full-time position is not feasible where you work, considering a 3PL provider is probably a wise idea.
The best in the 3PL industry already own this information and stand ready to help you take advantage while freeing up your budget and employees for more beneficial tasks. Land-Link will provide the tools, the expertise and guidance you need to keep logistics costs under control for you and your customers. Call us today for a quote or a complete line of services.