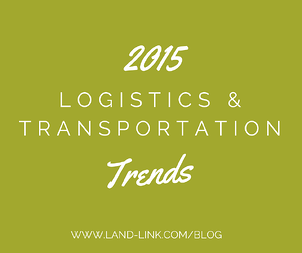 When government regulations come into the scene, no industry is spared, including the transportation industry. Many regulations pertaining to this industry will bring about dramatic and significant changes in the coming years. It is believed the new logistics/transportation laws being enforced will affect the bottom line of carriers, truckers, consignees and shippers. Depending on the end cost, they may even affect consumers down the line.
Why You Should Be Aware of the New Laws?
In North America, a lot of products are sent by road. As a result, any change in logistics and transportation laws will have a profound effect on trucking companies. Logistics experts are expecting the increase in regulations will force trucking companies to increase their shipping costs. This, in turn, will cause the cost of the products to increase. As a result, it's smart for any business to stay aware of new laws and regulations related to transportation and logistics and then consult with their third-party logistics provider to determine how they can keep shipping costs low.
Laws to Watch Out for in 2015
Industry players feel that many transportation laws and regulations are controversial, as they hike up the cost of shipping and also are not as effective as the government wants them to be. One good example is the CSA 2010 law. This law was passed in December 2010, and according to US Department of Transportation's FMCSA, the effect of the law is being felt now.
The CSA 2010 law focuses on compliance, safety and accountability, and aims to reduce the number of commercial vehicle crashes, fatalities and injuries that occur on U.S. highways. There is no doubt that this law is helping to reduce the commercial vehicle accidents and proving to be quite effective in boosting driver safety. However, because of the CSA law, there now appears to be a significant shortage of capacity, as well as drivers, which is throwing the trucking industry into disarray.
Even today, five years after the law was passed, carriers are being downgraded to conditional and are also being shut down by the Department of Transportation. Because of this, the CSA 2010 regulations have managed to create capacity issues, as the number of drivers on the road has reduced. This, in turn, has caused an increase in logistics rates.
Other laws that will have an impact in 2015, whether by being enacted this year or being put into effect:
EOBR Regulation: This law makes it mandatory to install electronic on-board recorders to track the time truck drivers spend on the road. It is part of the Hours of Service regulation which was enforced in July 2013. The Hours of Service law has affected shipment transit time as it controls the number of hours drivers can spend on the road. As a result, they cannot drive long hours to reach their destination quickly. If this law is violated, drivers and carriers are heavily penalized.
Mandatory Speed Limiters: This looks to further control the speed of trucks on highways to prevent mishaps and accidents.
Low Sulfur Surcharge: From January 1st, 2015, containerized cargo coming in from Asia to the United States will see an increase in low sulfur surcharge. The surcharge has increased three times the prevailing amount and will benefit shipping companies, who were witnessing an increase in the cost of per ton fuel charges. This surcharge will help to even the cost of fuel.
GROW America Act: The act will increase the investment in transportation, with more investments being poured into highways and bridges. As a result, it will expand the movement of freights.
As the year goes on, there will undoubtedly be more and more legislation that is either passed or changed, but this is the best starting off point for preparing your business for 2015.
For additional advice on the new regulations and how they might potentially affect your business this year, contact Land-Link Traffic Systems. We stay up to date on the latest logistics news and best practices to ensure we provide the most effective services for our clients. To read more transportation news, click below!