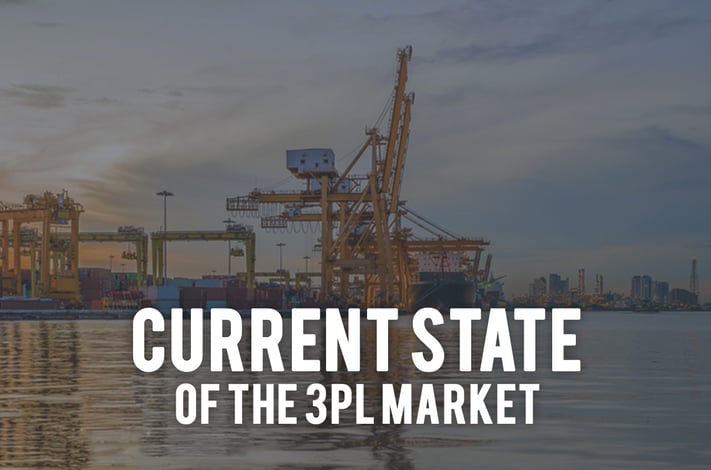 Among the evolving areas where both 3PLs and shippers need to be aware is change management. Currently, the global and domestic markets for outsourced logistics services are continuously changing, so it is essential that both users and providers of 3PL services arm themselves with the very best in terms of people, processes and technology.
Everyone involved in either the supply or demand side of the 3PL business is focused on major concerns such as supply chain security, brand integrity, regulatory requirements, compliance and sustainability. Everyone is also dealing with serious shortages of asset-based services that are needed to be an effective player in the industry. There is a clear path forward that will include the replacement of outdated systems and processes with greater use of leading-edge approaches.
This is already evident in the adoption of transformative supply chain software, greater use of mobile technologies in key supply chain processes at both shipper and 3PL organizations, and greater movement toward the use of "cloud-based" systems to facilitate management of supply chain processes and activities. The collaboration between shipper and 3PL has always been cooperative dance of shared information. Today, it is critical that the dance be more choreographed to ensure speed and accuracy of information to ensure seamless performance.
Expectations in Shipper-3PL Relationships
One of the relevant concepts relating to 3PL-shipper relationships is that of alignment, in that 3PLs and customers need to be in agreement on the ways they view their goals and objectives, roles and responsibilities, and a wide range of strategic and operational matters. Among the key takeaways from recent global workshops was reinforcement of the importance of openness, transparency and effective communication between 3PLs and shippers; and the ability of both parties to be sufficiently agile and flexible to accommodate current and future business needs and challenges.
Also, the use of "gainsharing" and "collaboration" are still thought of highly by 3PLs and shippers as being useful activities in many relationships. Additionally related to the topic of alignment is the role of asset-based service providers that work with non-asset-owning 3PLs to provide needed supply chain services for customers. An example might be a company with trucking, rail, air or ocean capabilities where it is essential that the strategies and operations of the service provider be well aligned with those of the 3PL and the customer.
Strategies to Help Optimize the 3PL Relationship Successful
Participants at each of workshops sponsored by Korn Ferry Consultants held in Chicago, Rio de Janeiro and Sydney, identified and discussed six key elements that help achieve a successful shipper-3PL relationship.
Mapping Out a Clear Process. Expectations of the relationship need to be discussed and agreed to by all parties. Both partners need to agree on what benefits or results are to be achieved and how to make decisions that are best for the relationship.
Meeting with Senior Management. There is a need for 3PL users to have internal alignment with senior management regarding value to be derived from the 3PL relationship. Meetings between senior management within the 3PL user and provider firms are essential to successful onboarding.
Creating a Formal Plan for Managing Relationships. There should be a clear understanding of what is to be expected by which party and when, along with plans and priorities for managing relationships between executive, management and operational representatives of involved parties.
Having the Capability to Scale Operations to Demand. Shippers need to test 3PLs' ability to scale their operations up and down based on demand. 3PLs with prior experience in scalability can produce great benefits for their clients.
Drafting Mutual Agreements. Nondisclosure agreements should be understood and agreed to by all parties, and dispute resolution procedures should be agreed to by all and used when necessary.
Understanding Roles and Relationships with Asset-Based Service Providers. Those using non-asset owning 3PLs need to fully understand how asset-based providers will be used to execute logistics activities that are central to the use of a 3PL. Ideally, 3PLs should have a formal plan for managing their relationships with asset-based providers
Improve your Supply Chain
If you are unhappy with your current supply chain, Land-Link Traffic Systems is your one stop shop for all of your supply chain, Logistics, and Transportation Management needs. Regardless of your industry, product, or company size, you will be sure to find a Land-Link solution that is a perfect match and one that will drive you closer to achieving your goals and objectives.
For more information or a free assessment, call 732-899-4242 or click the button below.