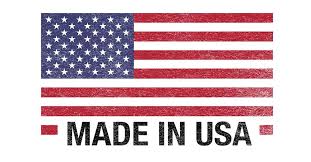 Donald Trump's promise to bring back millions of manufacturing jobs was an important element in his surprising electoral victory. Trump was able to win enough blue-collar and normally Democratic voters in Pennsylvania, Michigan, and Wisconsin to cement his Electoral College majority. Bringing back manufacturing to the United States must appeal to nearly everyone. But is it possible? For the last 30 plus years China and similar labor friendly countries have welcomed international manufacturing with open arms. So much so that the dependence upon outsourced manufacturing in the U.S has become both a leverage point manufacturing negotiation as well as a potential Pandora's box of nightmarish dependency.
There has been an economical movement by the currently administration to re-establish the manufacturing base in the United States. Who wouldn't be on board with that? Getting it done might be more difficult than it sounds.
Timing May Be Right
As we struggle to rebound from the Corona virus a revival of domestic manufacturing could be just the shot in the arm we need in our domestic GDP recovery. Similarly, WWII provided the same stimulus to the economy in the 40's. American industry was revitalized by the war, and many sectors were, by 1945, either sharply oriented to defense production or completely dependent on it. The war's rapid scientific and technological changes continued and intensified trends begun during the Great Depression and created a permanent expectation of continued innovation on the part of many scientists, engineers, government officials and citizens. Many similarities may be inferred to todays economy. The technological advancements across the domestic manufacturing process and international supply chain could spark the resurgence of our domestic manufacturing base.
Shoring Up The Infrastructure
If we're going to rebuild our factories moving forward, we will have to embrace technology. Not only embrace it…grab it by the horns and wrestle it to the ground. We're behind most of our would-be competitors if we get in this race. Not only to secure our domestic market but to compete on a global stage.
In deciding whether to repair or replace, first ask yourself how serious are the things you think need to be fixed, urges Robert Spekman, a professor at the University of Virginia's Darden Graduate School of Business Administration in Charlottesville.
If you have version 1, and the technology has advanced to version 7, it's probably time to scrap the earlier stuff, he indicates. Most factories will need to be completely gutted and revamped if the equipment is more than 10 years old. This is where we are with the turnover of technology.
Making It Happen
Government support of basic and applied research can fertilize the soil, but it takes private companies willing to make long-term investments in risky R&D to rebuild what we've neglected for decades. Inevitably, discussion of how to bring home U.S. manufacturing leads to talk about industrial policy, especially in an election year. Hence we have Joe Biden's recently announced Build Back Better initiative, which advocates spending $400 billion to spur demand for American products and services. Mr. Biden also proposes a $300 billion investment in scientific research on what he dubs "breakthrough technologies." Half of this will be directed to clean-energy initiatives similar to those touted by the Obama administration. Rather than throwing hundreds of billions of dollars at the problem, Washington should provide tax incentives, deregulation and highly targeted investment in research and development.
Reshoring manufacturing isn't only about plants, factories and shipyards. It's also about a strong and resilient manufacturing workforce. This is why a reshoring strategy has to integrate the expertise of America's private-sector labor unions, which have always understood that reshoring is good for workers as well as businesses and good for America's national security. Resurrecting our domestic manufacturing base will be costly and time consuming but it needs to be done.
If the U.S. remains dependent on Chinese imports, the next pandemic could end up being far worse than Covid-19. The country may not survive a military conflict if its vital logistical sources are spread willy-nilly around the world, or controlled by a hostile power. Decoupling from China and reshoring manufacturing are America's most pressing challenges. Getting both done requires a coherent strategy, not election-year sloganeering.
Stay Safe Everyone.
To stay up to date on these and other Logistics topics subscribe to our blog @ http://www.Land-Link.com/blog.
Author
Michael Gaughan
Technology Officer
Land Link Traffic Systems