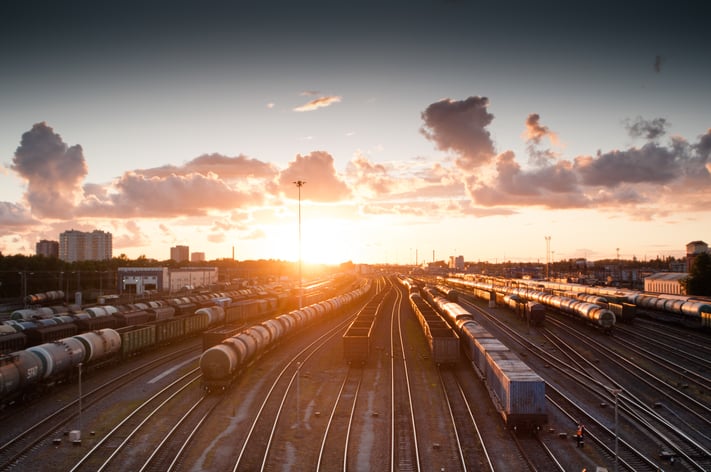 When was the last time you checked out the efficiency of your supply chain? According to a report published by the American Trucking Association, freight volumes in the transportation market are expected to continuously grow over the next decade. Consequently, equipment availability is sure to decline.
The numbers issued in the report paint a largely positive picture for freight transportation overall, including how freight volumes are projected to grow 2.8% in 2017, with 3.4% annual growth through 2023, followed by a 2.3% annual rate in subsequent years. In addition, the report is calling for 15.18 billion tons of freight to be moved by all modes in 2017, with the expectation that it will head up to 20.73 billion tons, an increase of 36.6% in 2028. The 2.8% growth will be paced "by solid growth across all modes resulting from general economic growth as well as improved conditions in the manufacturing sector," the report stated. Looking at projected growth on a modal basis, the report stated the following:
Trucking's share of freight tonnage will decline from 70.6% in 2016 to 67.9% in 2023 to 67.1% in 2028, while its share of total revenue in absolute terms will fall from 79.8% in 2016 to 77.7% in 2028 while still increasing substantially more than other modes.
Truckload volume will increase 2.7% per year from 2017-2023 and then by 2% per year through 2028.
LTL volume will increase 3.3% per year from 2017-2023 and then by 2.9% per year through 2028, with tonnage growing from 147.6 million in 2017 to 179.1 million in 2023 to 206.9 million in 2028.
Private carrier volume will increase 2.8% per year from 2017-2023 and then by 2.1% per year through 2028, with its share of total transportation volume going from 35% in 2017 to 33.9% in 2023 to 33.6% in 2028.
Rail share of total tonnage (carload plus intermodal) will go from 11.4% in 2017 to 9.7% in 2023 to 8.9% in 2028, with rail carload traffic growing 0.6% per year from 2017-2024 and by 0.67% per year through 2028.
Rail carload revenue is pegged to be $60.8 billion in 2017, or 6.8% of total transportation revenues, with revenue growing by an average of 2.8% per year going to $82.5 billion by 2028 or 5.1% of revenue.
Rail intermodal tonnage is expected to grow 3.45 per year from 2017-2023 and then 3.3% per year through 2028, with revenue going from $29.1 billion in 2017 to $29.1 billion in 2023 to $37.7 billion in 2028.
Air cargo tonnage will grow by 2.2% per year from 13.8 billion in 2017 to 15.7 billion in 2023 and to 17.5 billion by 2028, with 2017 revenues expected to be up 6.1% in 2017 at $30.5 billion.
Waterborne commerce volume will be up 1.2% per year from 2017-2023 and 0.7% per year through 2028, with revenue going from $13.5 billion in 2017 to $17.1 billion in 2013 to $19.9 billion in 2028.
Pipeline is slated to increase from 10.3% of total tonnage in 201 to 15.5% in 2023 to 17.5% in 2028, with revenue expected to rise 10.2% per year and hit $163.4 billion in 2028.
Plan Ahead for Constricted Capacity
The report made it clear that over the forecast period, capacity shortfalls will develop, with some selected tightness in freight handling capacity starting to emerge, suggesting that capacity expansion will be required if the modes are going to be able to handle anticipated growth. Proactively modifying your supply chain will allow you to avoid future supply chain problems that will come with the expected increased freight volumes.
Land Link Traffic Systems industry experts can help to maximize your supply chain efficiency and supply critical resources in a tightening market. Call or click today for a no obligation supply chain review www.Land-Link.com.