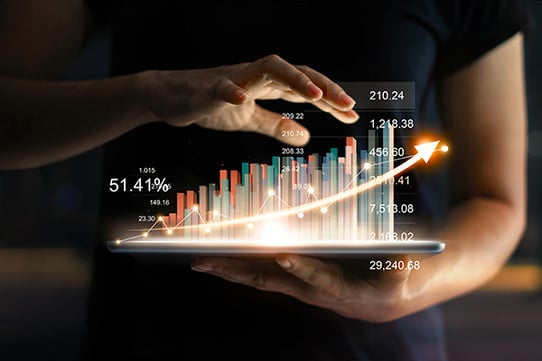 There have been rumblings throughout the industry of a potential recession or economic slow down. The transportation industry has historically been an excellent barometer of the overall economic health of our manufacturing sectors. If you manufacturer it, you must ship it. Therefore, the logistics sector has significant foresight into the health of manufacturing both domestically and internationally. Third quarter numbers are not in just yet so we'll take a look at quarters one and two as well as some speculation about the rest of the year to make a somewhat educated guess as to what we might expect for the remainder of 2019 and 2020.

Hard Asset Allocation

The trucking business is asset heavy; meaning, it takes a lot of money to be in this business. The average cost of a standard tractor is about $120,000. Add sleeping accommodations brings you to $150,000. Trailers can run between $20,000 and $50,000 depending upon their additional goodies. Carriers of any significant size generally add 10 plus power units and twice that in trailers when making such an asset upgrade. There is typically millions of dollars in asset purchases at risk every year and estimating demand for transportation services is a critical science for the success of any asset based logistics organization. Over or under asset commitment and utilization can literally make or break a company so let's take a look at current conditions and see if we can project just how many trucks we should buy this year.

Macro View Of The Economy

While the US economy continues to stand on relatively firm ground, GDP growth has converged to its long-run trend of about 2%. Consumer spending growth is holding up, fueled by low unemployment and rising wages. In contrast, business spending and investment are not providing much support to GDP. Additionally, net exports are and will continue to be a drag on overall growth while the US dollar remains strong and imports outpace exports. It is likely that some of these drags will be offset by stimulus, including increased federal non-defense government spending and monetary easing.

GNP Predictions For 2020

Gross national product (GNP) is a broad measure of a nation's total economic activity. GNP is the value of all finished goods and services produced in a country in one year. As previously stated, we in the trucking business get a sneak preview of the developing GNP through industry demand. The demand boom of the last two years seems to hang on even as new truck orders slow. The trucks keep coming as if searching for the lost freight market of 2018. US Class 8 truck registrations lept 29.1% in the first five months of 2019, according to IHS Markit, the parent company of JOC.com. Those trucks simply add to an already overflowing pool of capacity that is improving shipper pricing leverage.

As the third quarter rolls toward trucking's autumn peak season, "a lot of carriers are going to be more stingy with capital expenditure and adding capacity," Dan Van Alstine, president and chief operating officer of Ruan, a dedicated trucking and logistics company, said at the recent SMC3 2019 Connections Conference in Colorado Springs. The benefactors of the current environment may be the owner/operators who own their own equipment and pay their own operating expenses. As you might imagine, those costs can be staggering for a small business owner when it costs $500 just to fill your gas tank..

Dependence On Owner/Operators

Owner/operators have historically been the filler for carriers to maintain an acceptable level of capacity for both equipment and drivers. We'll see just how far out carriers are willing to walk on the ledge of financial commitment going into 2020. It's potentially a pivotal year. The current administration is under some significant pressure to keep the economic fire stoked so carriers can maintain asset funding. The first and second quarters of 2020 should be very telling as to the general health of our domestic manufacturing base.

What To Expect

According to the most recent forecast released at the Federal Open Market Committee meeting on June 19, 2019, U.S. GDP growth is expected to slow to 2.1% in 2019 from 3% in 2018. It is expected to be 2% in 2020 and 1.8% in 2021. The projected slowdown in 2019 and beyond is a side effect of the trade war, a key component of Trump's economic policies.

The unemployment rate will average 3.6% in 2019. It will increase slightly to 3.7% in 2020 and 3.8% in 2021. That's lower than the Fed's 6.7% target but former Federal Reserve Chair Janet Yellen noted a lot of workers are part-time and would prefer full-time work. Also, most job growth is in low-paying retail and food service industries. Some people have been out of work for so long that they'll never be able to return to the high-paying jobs they used to have. Structural unemployment (unemployment resulting from industrial reorganization, typically due to technological change, rather than fluctuations in supply or demand.) has increased.

We will be monitoring these economic indicators over the next 12 months very closely. To stay informed on this topic and others in our industry, subscribe to our blog.