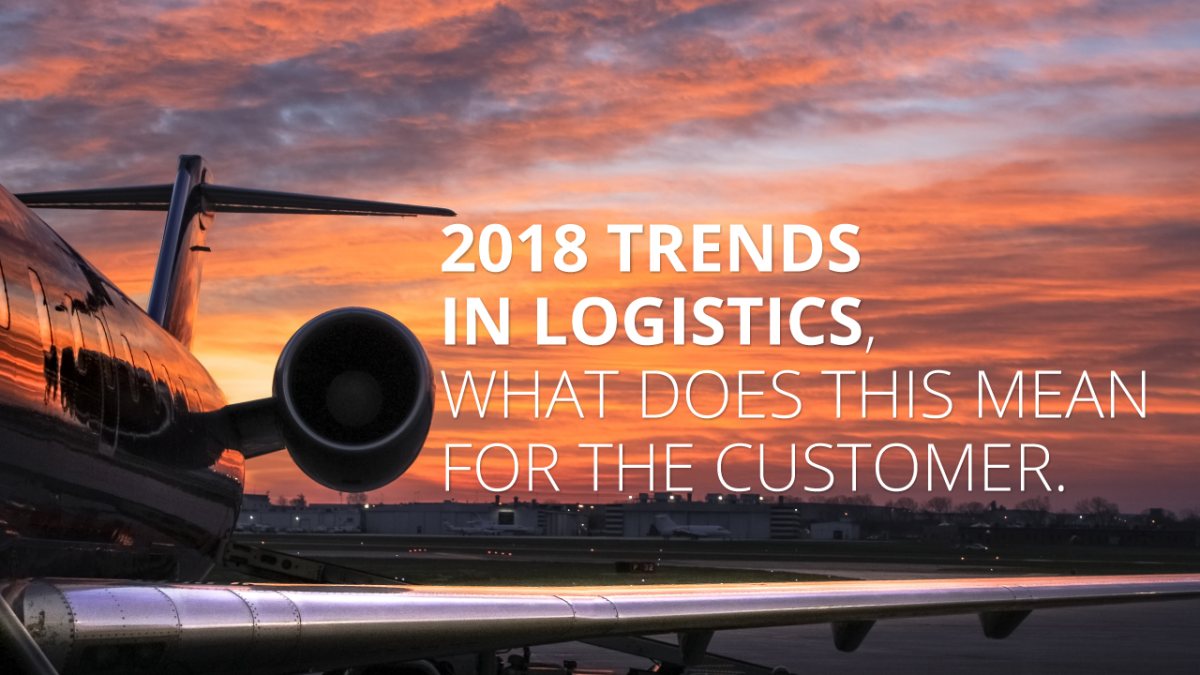 The transportation industry is enjoying a strong year that has the potential to be even stronger than the previous one. DAT reports a particularly robust year in shipping in 2017, especially in the second half. Based on what we have seen in the industry during that time, here are a few trends to watch for in the freight transportation industry for the remainder of 2018 as we approach the busy holiday shipping season.

The Capacity Crunch Will Continue

There is little reason to expect any relief in the ongoing equipment availability issue. Particularly when approaching the 3rd and 4th quarter holiday shipping demands. A significant contributor to the capacity crunch continues to be the driver shortage. Interest in a truck driving career by the younger generation is just not keeping up with the retiring rate of older drivers. The work is difficult. It involves working long hours, driving long distances, being away from family for long periods of time and less-than-ideal pay. Fewer drivers mean fewer trucks on the road to haul this increase in freight, which, in turn, drives up the rates because of the premium placed on securing a truck.

Another major factor is government regulation. The ELD mandate went into effect December 18. It essentially requires all motor carriers to install electronic devices in their trucks that will automatically track drivers' hours of service. By law, drivers are only allowed to drive for 11 hours with a mandatory, continuous rest period of 10 hours, daily. This regulation is expensive for carriers to implement, particularly on large fleets. Training drivers to use it can be extremely time consuming and compliance is slow to reach 100%. The reduced driver hours, cost of implementation and general driver acceptance all affect the cost of operation. Which, of course, will be absorbed in the carrier rate structure.

Rates Remain Strong

Given the good health of the economy, specifically the freight economy, it comes as no surprise to see the LTL market having a healthy 2018. Basking in what one trucking executive called a "robust, bright" market, LTL carriers are planning expansion in 2018, coupled with continuing increases in LTL trucking rates. Several publicly owned LTL carriers will add terminals, trucks, trailers, and employees to their operations this year, as industrial and e-commerce freight demand fills more pallets. Higher rates will certainly bolster bottom lines at trucking companies with historically tight profit margins. And as freight demand increases, LTL carriers have stuck to the pricing discipline that helped them improve those margins and begin to expand operations or reinvest in their businesses in 2018, adding new equipment and hiring employees.

Shippers and Carriers Need to Adjust to the New Normal

Both shippers and carriers will have to be flexible in this new shipping environment. Most individuals generally only change behaviors if they can no longer deal with less-than-ideal situations. With that, it will be interesting to see how shippers, especially the ones that have a reputation for not being driver friendly, change their behaviors. Carriers will be looking to do business with "Preferred Shippers." Read our previous post on how to become just that in the eyes of your carriers. On the carrier side, if supply and demand stay relatively status quo, you will see carriers act more selectively with the business they handle. Carriers are taking significant increases for a specific business or flat-out refusing to work with shippers that are no longer a strategic choice for them. The days of taking your carrier and their drivers for granted may be over for good.

Technology May Disrupt The Status Quo

The freight industry is in the middle of a storm, with technology giving conventional processes a makeover and making it more efficient and transparent to the players in the market. Cutting-edge technological ideas have been mushrooming in the freight hauling space, with major corporations and startups tussling for a share of the market.

The freight economy is one of the largest markets in the United States, with over $700 billion in revenue every year and employing 8.7 million people in the industry. This provides an incentive for companies to cash in and it was inevitable that technology would be adapted to fit the market needs. And here we stand at the crossroads of innovation, with the impact of technology looking to change the facade of freight hauling forever. With the current market growth and capacity issues, it's highly probable that more shippers will become willing to embrace any new technology or app that provides them with a truck. And carriers will be more than willing to embrace it if they feel those platforms can offer them higher and faster paying the freight. Having the experience and industry expertise to disseminate the dependability of the new approach and the integrity of the service provider can spell the difference between a successful experience and utter disaster.

So, as we approach some of the busiest shipping months of the year in a market that can be challenging during high demand, it is useful to do some proactive contingency planning. Perhaps a combination of several discipline changes may be in order. In markets like this one, the counsel of a qualified Logistics professional can be a wise investment. Contact one of our Logistics experts www.Land-Link.com today for a no-obligation review of your current supply chain protocols. Be prepared for what may be a tumultuous freight market ahead.