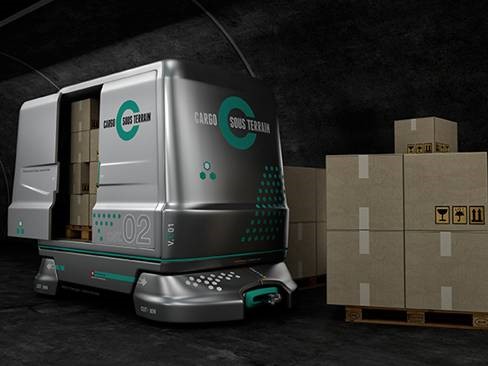 There seems to be no end to the demand for nearly instant delivery gratification of today's consumer. Interestingly, price doesn't seem to water down their desire to have what they ordered on their doorstep as soon as possible. In response, retailers are betting big on delivery services to drop off packages faster. Current delivery services are pretty much maxed out on capacity. Just last week Amazon announce it would form its own fleet of delivery vans, in addition to their existing fleet of trucks and planes, that would be operated by independent contractors to compliment, and eventually replace, current transportation providers.
Here Are Some Retailers Initiatives to Look for On the Delivery Horizon
If you dislike food shopping to the degree that I do relief is in sight. Kroger, the largest U.S. supermarket chain, is partnering with Bay Area autonomous vehicle startup Nuro to test the delivery of groceries in what the companies claim will be an unmanned road vehicle that can steer itself from the grocery store to a customer's home. The pilot will begin this fall at an undisclosed U.S. store. For the Kroger test, the cars will be unmanned, but the company will have the ability to monitor each vehicle. It will operate kind of like a Lyft or Uber: dispatched to a customer's address loaded with groceries, with updates on the location of the order provided through a mobile app. Kroger, which operates about 2,800 stores, recently increased its stake in British online grocer Ocado, known for automated warehouses where robots fill orders. This move may suggest the eventual elimination of the grocery store and simply fill your grocery order from the warehouse directly.
Walmart plans to expand same-day grocery delivery to more than 40% of U.S. households, or 100 metro areas by year's end. It will continue to use ride-hailing services as well as the use of store employees to drop off merchandise at homes at the end of their work shifts.
With its $550 million acquisition of logistics startup Shipt, Target plans to roll out same-day delivery nationwide this year.
The change that will be upon us over the next ten years in just the retail sector will be amazing to witness. In summary, the autonomous end-to-end supply chain is almost complete. Online orders are received, and some sort of automation will pick the order inside the smart distribution centers. From there are transported by truck platoons or long-distance drones to purchasers, or the automated warehouses of wholesalers, retailers or e-commerce retailers. Drones, robots, or urban tubes deliver the products directly into homes or smart boxes or via self-driving cars, sent to pick-up goods from local sorting centers. This amount of technology and automation is the only way supply chain managers are going to meet the delivery demands of today's consumer. The autonomous supply chain will create enormous opportunities to make the flow of goods safer, more efficient and environmentally friendly. Self-driving cars alone would reduce accidents by 70%, improve fuel-efficiency by 20%, and save about 1.2 billion hours of pure driving time over a period of ten years. Less congestion will make the flow of goods and people faster and those countries with driver shortages, such as the US, the UK and Germany will find relief. Everything will have to do with speed and efficiency.
To keep up with developments like these in the world-wide supply chain subscribe to our blog. To find out how efficient your supply chain is take advantage of our no obligation supply chain review. Contact one of our logistics professionals today www.Land-Link.com.