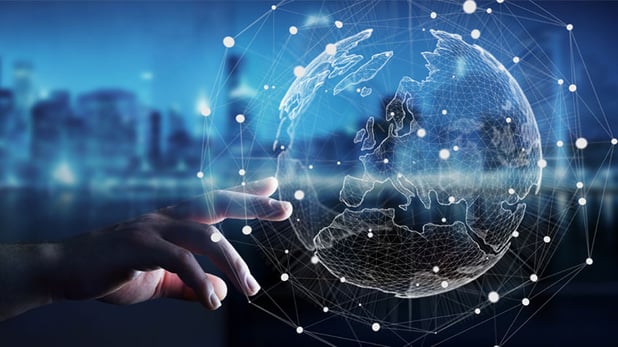 Digitize Your Communication

In this era of rapid digital transformation, new technologies have opened up opportunities and created challenges, fundamentally transforming customer experiences, operating models and the work environment. Today's transportation providers need to explore their value added viability features to attract new customers and instill confidence in shippers. It has never been more important to provide real time tracking and tracing options for domestic and international shipments. Shippers basically expect it in this market. Doing it at digital speed is the key. Digitalization is about leveraging technology to create, enable or transform a business process. The basic advantage of digital applications is data compression to improve the speed of transactions. Speed is king in today's logistics world in all facets of execution. Data automation also provides enhanced communication between shipper, consignee and any other interested party. All technologies aside, there is still a strong personal aspect to our business in terms of negotiating contracts, customer service and the commitment of everyone in the organization to be mistake free.

Cloud Technology

Cloud computing is really the internet as we know it today on a commercial scale. Cloud technologies help mitigate the need for physical IT infrastructure, and on-premise support personnel to manage computing capabilities, by running operations across server farms or data centers. Using cloud-based services providers, businesses can leverage IT assets as programmable resources, which are global and scalable on demand. This allows a business to access or lease computing resources and storage power far greater than what it may have been able to access on local infrastructure, while still being able to scale up or down in a cost-efficient manner. Simplicity, affordability and ease of expansion are all enhanced with cloud computing. Enterprise IT is among the fastest growing segment of computing easily set to replace on site systems.

Be Sure Of Your Needs

Everyone wants to utilize the latest technology to remain competitive. The race is on to define the industry's future. With an estimated US$4.6 trillion of revenues at stake, companies can't afford to sit back and watch; they need to adapt to changing markets proactively. Before rushing in, consult an industry export to provide the direction and pace of technology applications to stay on point and within budget. Like most other industries, transportation and logistics is currently confronting immense change; and like all change, this brings both risk and opportunity. New technology, new market entrants, new customer expectations, and new business models. There are many ways the sector could develop to meet these challenges, some evolutionary, others more revolutionary. These are indeed interesting times. And its in these times that the council of an expert is vital. For a consultation regarding your current supply chain protocols, please contact us today. To keep informed on these emerging topics and more subscribe to our weekly blog on our site.