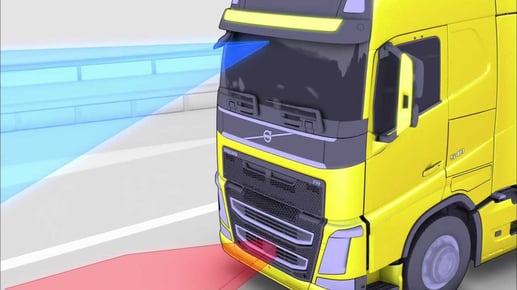 The change is coming after more than two years of relative quiet from the FMCSA which had been criticized as too aggressive under the Obama administration. The changes are part of a long-awaited modernization of the HOS rules that govern nearly every truck driver on the road.

The adjustments would happen in five areas:
flexibility in the mandatory, 30-minute rest break after eight hours of driving;


allowing a split-sleeper berth exception;


allowing one 30-minute off duty break during a driver's 14-hour on-duty time;


flexibility in bad weather;


and changes in short-haulers' HOS exceptions.


Any proposed changes in on-duty or driving time are sure to be met with resistance since truck drivers are not paid by the hour but by the mile. So any reduction in miles driven will have a negative effect on driver paychecks. Once again, regulators face a difficult balancing act, as they need to weigh the safety of the public on one side and the cost of regulations on an industry with scant profit margins on the other.

Safety is a Primary Concern

When it comes to public safety the trucking industry is one of the most regulated. According to Kyle Bonini of the FMCSA, it's no contest. If it's an issue of truck safety before his agency, nothing else matters. "Safety is FMCSA's top priority in any rule making, and the agency has not proposed weakening safety for commercial drivers," he says. "The intent of this HOS rule making is focused on improving safety by making hours of service rules more effective and efficient." Trucking leaders say it's difficult to craft a single, appropriate answer for the entire industry. That's because the industry is made up of several specialties over and above basic trucking services. Bulk carriers, hazmat specialist and air freight forwarders all fall under "transportation services" but each presents its own challenges and liabilities.

Building Smarter Trucks

Among the several safety features on newer trucks is the speed limiter. This device can program the speed of the truck to not exceed a prescribed maximum. Many major carriers make use of speed limiters for safely and fuel economy. For now the use of this technology is voluntary and the maximum speed is set by the individual carrier. There is talk in the U.S. Senate of legislating the use of speed limiters and setting the speed to a universal number.

Two senators, Johnny Isakson (R-Ga.) and Chris Coons (D-Del.) are sponsoring a proposed bill that they say has languished in the federal process for over a decade. Called the "Cullum Owings Large Truck Safe Operating Speed Act of 2019 (S. 2033)," the bill would direct the Secretary of Transportation to create a federal safety standard that requires all large commercial trucks to not exceed a certain speed, probably around 65 miles per hour on the nation's highways. The Alliance for Driver Safety & Security, an industry-based safety coalition, is supporting this legislation. The American Trucking Associations has not taken an official position on the bill.

Rather than legislate speed limits, trucking leaders say they would prefer the government focus on policies that encourage new equipment with the latest accident-avoidance technologies. Those technologies, some of which are in use today, include adaptive cruise controls, active and automatic braking, lane diversion warnings and other high-tech improvements. As these technologies improve and are adopted on a large scale it would be, theoretically, impossible for a smart truck to crash into any other vehicle or structure.

If truck speed governors were legislated, owners of older trucks without speed limiting technology will not be forced to retroactively install speed limiters. But, even limited to new trucks, it's estimated that governors would save between 63 lives and 214 lives a year. In 2017, the last year for which statistics are available, there were an estimated 1,115 fatal crashes involving vehicles with a weight of 26,000 pounds or more on roads with posted speed limits of 55 mph or more.