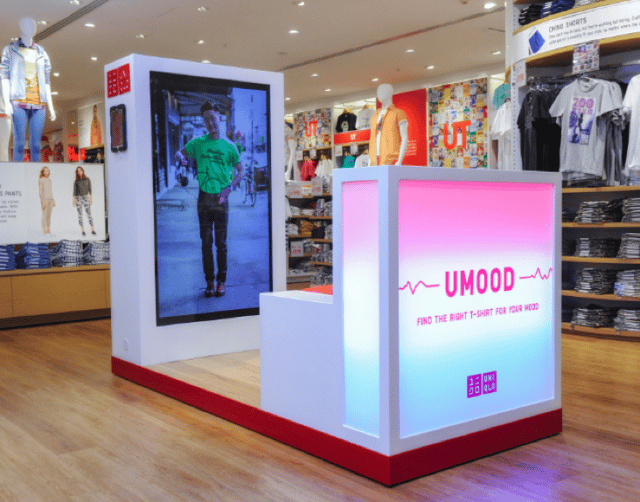 Brick and mortar mall retailers may not be dead, but many are on life support. The challenge is how to attract shoppers back to malls when online shopping and home delivery is so effortless. What is going to motivate these shoppers to return to the traditional mode of shopping? Here are some ways retailers are trying to reinvent the shopping experience and lure back their customers.
Digital Dressing Rooms
Dressing rooms are necessary for some items like pants and shoes. Most people are not built like the models they pattern most pants from. Also, while they can buy whatever they need online, 80% of Baby Boomers prefer touching and feeling products before purchasing them. Digital dressing rooms could make the whole shopping experience easier and more fun. Customers will be being able to try on a single article of clothing for size and then select from a variety of colors and patterns. That's exactly what Nike's Paris store has done in partnership with French firm SmartPixels. Together, the two created a tablet that projects a lifelike hologram with different patterns onto customers' shoes.
Augmented Reality Will Draw Shoppers
What exactly is "augmented reality"? Augmented reality (AR) is a live direct or indirect view of a physical, real-world environment whose elements are "augmented" by computer-generated or extracted real-world sensory input such as sound video, graphics, or GPS data. Augmented reality is used in order to enhance the experience, environments, or situations, and to offer enriched experiences. Augmented reality lets shoppers see what a piece of furniture might look like in a particular room or what a brand of shoe might look like on your feet.
Mirrors Which Double as Digital Assistants
Data is what drives online retailers like Amazon, and will be the savior of retailers across America. By using RFID tags and beacons inside mirrors, retailers can learn about what customers try on, buy, return, and more. Online retailers constantly remind shoppers of what they have been looking at. Retailers want that same data driven strength. Upscale fashion brands like Ralph Lauren, Neiman Marcus and Nordstrom are already experimenting with smart mirrors that can offer product recommendations and call associates. Imagine being able to display matching accessories and browsing history within the dressing room.
Although malls are down, they're certainly not out. It's only a matter of time until malls perfect these digital innovations to augment the customer experience. The mall of 2020 will offer a digitally connected, physical, and an immersive shopping experience.
To keep up to date on these technologies and more subscribe to our blog @ http://www.land-link.com/blog.