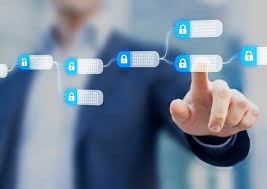 Unless of course you have an expert on staff in Supply Chain Digitization, Artificial Intelligence, Robotics and IOT (Internet of Things) you may not need the aid of a 3PL. Most supply chain professionals do not have the entirety of the technical specialties on staff which will be required over the coming years. The growing complexity of supply chains due to emerging technologies, customer expectations and the ongoing quest to reduce spend has led to an uptick in outsourced functions. One problem is the technology is evolving faster than the universities can crank out competent individuals. Even then their only book trained. The logistic professional who is trained in these areas and has some experience will command big dollars in the coming decade.

As the supply chain grows in complexity shippers are budgeting more dollars for expert outsourcing. At this point, outsourcing of logistics services has become mainstream, as evidenced by the $213.5 billion U.S. 3PL market, according to Armstrong & Associates estimates. In an October 2019 study from Gartner, 85% of respondents said they expected to boost their logistics outsourcing budget by 5% for 2020, on top of a similar increase in 2019.

Figuring Out The Right Outsource Mix

Outsourcing may have developed a bad reputation over the years because it's been associated with job losses or substandard performance. But done right, outsourcing can be a critical strategic decision. Orchestrated outsourcing is more common in logistics, where businesses require close coordination with a supplier who has a core competency in a discipline. A 3PL is a common orchestrated relationship, in which the provider is part of the day-to-day operations with frequent communications. To manage outsourced services on an on-going basis, you will have to take control of how things are done and invest in people and consulting dollars for the overall management of your outsourcing relationship.

What's The Best Outsourcing Strategy

To develop an outsourcing strategy, companies should identify gaps in their current performance and look for solutions in the market to fill those gaps. Evaluate the expertise areas of your current staff, determine long term needs anf from there decide to hire or outsource.

Companies should look to outsource activities that aren't core to the business and maintain control over mission critical parts of the business. A classic non-core example is a cafeteria at a manufacturing plant. Do you want to run a restaurant as part of your business? Probably not but you can't ignore it. You have to monitor the operation to insure efficiency.

More than merely outsourcing for lower cost, companies should look for partners that provide a higher level of value in critical areas where they have expertise. Rapid technological advancements, from robots in warehouses to connected trucks and trailers to warehouse and transportation management systems, are leading companies to look for partners who can help them stay ahead of the curve. Land Link Traffic Systems is one of those partners. There are so many new technologies out there, leading senior executives are looking at their supply chains differently. The expertise of a 3PL today is perhaps as valuable and in demand as it has ever been.

Measurement Metrics Checks-and-Balances

Many organizations have issues with their service providers' data. They require more granularity for root cause analysis and more data for continuous improvement, yet they do not have anything but a vendors' summary data. At Land Link Traffic Services we live for analytics. Many years ago the founder of Land-Link Traffic Systems Inc. stressed the following, "what does not get measured, does not get fixed". Rest assured we will measure and prove our success quantitatively.