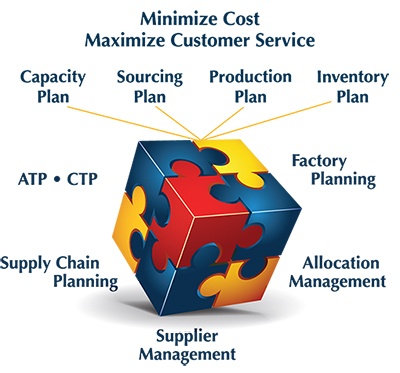 Today's marketplace has generated a paradigm shift in customer demand and expectations. I would argue the millennial started all this "gotta have it now" pattern but it makes no difference from where the demand was generated. There is no going back. I just wonder if it can get any worse. As the saying goes, "adapt or die", and that is what most companies are doing now. The findings from the "26th Annual Study of Logistics and Transportation Trends" suggest that more companies are realizing that competitors and new business models are shifting customer requirements. Firms like Amazon are departing from traditional business practices, using true supply chain management thinking to blur the boundary between days and think more in hours.
The New Normal
A transformation in business has begun. Formerly, firms chose a company-wide strategy based on the assumption that a customer's decision on whether to purchase a product or service was based primarily on cost. Customers willing to pay more received better service, or more innovative products. Yet, the advent and continual evolution of technology has enabled them to develop a platform where they can deliver goods to the customer over a wider range of costs, as well as service options. Customers willing to pay more can get their iPhone charger delivered to their door overnight. If the price point is too high, they can choose a slower delivery option. Manufacturers supply chain capabilities are being transformed by technology, enabling them to serve a much wider set of customers on the cost/service spectrum. In this "new normal" transportation environment the future will belong to companies that utilize their supply chains and transportation modes to turn the impossible into possible.
Devise a Distribution Strategy
To stay competitive companies must develop a serious distribution strategy, focusing on maximizing efficiencies to cost effectively meet today's customer demand. Planners need to get to the micro level to examine protocols for the smallest improvements. When formulating your distribution strategy, keep an eye on things like warehouses, cross-docks, production facilities, and customers, along with the location, number, and network missions of suppliers. Set an overall goal for your distribution and implement tactics that are in sync with your overall strategy. If you want your company to receive an industry award for timely delivery, figure out all key stakeholders to partner with and essential processes to improve. If all this dissection of processes, protocol planning, carrier options and understanding the technology that makes it all work in cost effective harmony sounds like a daunting task...it is. Now more than ever you better know what you're doing when developing your transportation strategy. Mistakes can be devastating to customer retention. It may be prudent to consider seeking the guidance of logistics professionals in the strategy development stage. Contact the experts at Land-Link.com for a complimentary review of your current supply chain process.