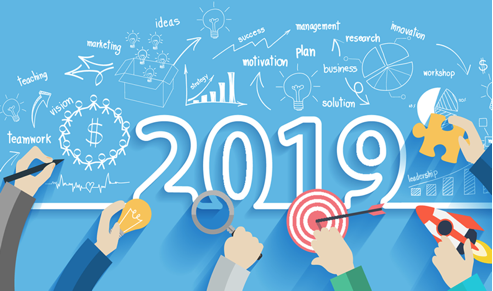 From expedited transportation services to shipping technology integration, 2019 is shaping up to be a year in which shippers evolve to meet the growing demands of both B2B and B2C sales. To help transportation managers cope with the changing appetites of a growing demographic we'll take a look at some developing supply chain trends in 2019.
Final Mile and Expedited Services

There appears to be a growing demand for services like white glove and final mile delivery services. Millenials for example seem to be willing to trade the cost for the convenience. White glove services offer shippers an opportunity to solve some of the most complex problems in the industry when it comes to final mile. Particularly items with odd delivery windows and those that may need special handling or assembly on site. Although expensive, using white glove logistics to care for high value, bulky, and labor-intensive purchases can effectively remove the concern from traditional carriers and ensure shipments are delivered to consumers on time. Final mile logistics is the step in the logistics process that consumers have the most inner action with, and as a result, any failure during the last mile delivery phase will be noticed by a consumer. Therefore, shippers must begin working to enhance last mile delivery services, including outsourcing, to ensure they can reach consumers, regardless of the delivery demands.

Some Technology Trends

Electric trucks should reduce trucking rates. The invention of electric trucks was a breakthrough for the trucking industry, and with LTL spot rates expected to continue increasing throughout 2019, the emergence of electric trucks is a welcome relief to the available equipment issue. Shippers should look to Tesla and major corporations, including Amazon, which may unveil new electric truck designs in the coming year.

Smart data management will lead to better inventory management and inbound and outbound freight planning. As explained by Inbound Logistics, smart data management involves the collection and analysis of data from multiple sources. Smart data management for inbound and outbound freight will lead to better forecasting, planning, inventory management, and much more. Since the trucking shortage is growing worse, shippers will face additional pressure to ensure docks are clear, and they will be expected to have palletized shipments ready for loading. In other words, smart data management will enhance load planning and reduce total time.

Drones and other unusual methods of delivery are becoming a functional reality. Earlier, Amazon had announced that it is going to use drones for the delivery of goods. There are also many predictions for the role of self-driving transport in delivery. If Uber is going to use such vehicles for providing taxi services, it only makes sense to use that equipment for delivery as well. The industry of automated logistics based on drones and self driving cars is not a standard operational implementation as yet but some big companies keep talking about it. It is a certainty that logistics technologies will implement this technology very soon.

Personalization and Collaboration With Customers

Today's consumer is looking for so much more than simply a product delivered to them. They want a complete purchasing experience. And, if they don't have one they'll kill you with bad reviews.

Personalization technologies are very common in e-commerce for now because every client likes to feel special and get interesting offers. With time, the role of a personal approach to each customer becomes even bigger. With the "Made in America" trend popularized by the current US president, it is possible that people would buy more American products. They also would think more about buying goods that were produced in their own regions. Companies should also improve their communication with clients. There are at least a few ways of doing it. Using chatbots on websites and in applications that help clients get the needed information and solve their problems before people from support team do it. A personal approach to each client, personalized news feed and offers. Full 24h support that helps customers to solve their problem fast and get information they need. Even if you have the best essay writing service UK or the most popular e-shop, without a good customer support, your client will start looking for other companies. Same-day delivery and flexibility of logistics process to meet the needs of customers. It's a new normal out there in terms of customer service.

For more information and to stay current with these and other logistics trends subscribe to our blog or contact us today.