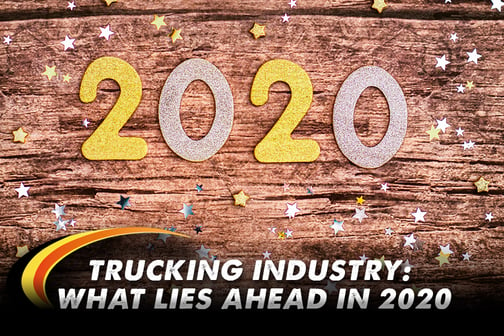 The federal government has proposed long-awaited changes to the hours-of-service rules that would increase truck drivers' flexibility while on duty. FMCSA's newly proposed HOS rule offers five main revisions to the existing HOS rules, which are based on extensive public comments shared with the agency since last year. The adjustments would happen in five areas:

1. Flexibility for the 30-minute break rule by tying the break requirement to eight hours of driving time without interruption for at least 30 minutes; and allowing the break to be satisfied by a driver using on-duty, not-driving status, rather than off-duty.

2. Modifying the sleeper-berth exception to allow drivers to split their required 10 hours off duty into two periods: one period of at least seven consecutive hours in the sleeper berth and the other period of at least two consecutive hours either off duty or in the sleeper berth. Neither period would count against the driver's 14‑hour driving window.

3. Allowing one off-duty break of at least 30 minutes but not more than three hours that would pause a truck driver's 14-hour driving window, provided the driver takes 10 consecutive hours off-duty at the end of the work shift.

4. Modifying the adverse driving conditions exception by extending by two hours the maximum window during which driving is permitted.

5. Changing to the short-haul exception available to certain commercial drivers by lengthening the drivers' maximum on‑duty period from 12 to 14 hours and extending the distance limit within which the driver may operate from 100 air miles to 150 air miles.

The proposed rule would not increase driving time and would continue to prevent commercial operators from driving for more than eight consecutive hours without at least a 30-minute change in duty status.

Safety Remains The Driving Force For Both Sides

Most in the logistics industry consider trucking deregulated. While this perspective is accurate in a financial sense, the truth is trucking is among the most regulated industries in the country. It is important to understand government regulations add significantly to the cost of operations which, of course, is reflected in the rates. Most carrier executives question the depth and breadth of the regulations and how the federal regulators iron out their final rulemaking is critical to fleets' efficiency and legal use of time. For example, a truck driver has 660 minutes (11 hours) of legal driving time during his or her 14-hour "on duty" time. How those minutes are divvied up not only matters to safety, but it's a huge factor in both the driver's compensation and the carrier's financial wellbeing. Among the challenges of drafting regulations for the trucking industry is the myriad of equipment types and services offered. Dry van, refrigerated, bulk carriers and other specialty carriers have present different safety concerns. Add to that mix carriers who transport more dangerous commodities such as hazardous materials like chemicals and munitions, fuel and over-dimensional loads and you end up with multiple regulations to cover all possibilities.

Manufacturers Look To Technology for Help



Technology is constantly evolving, particularly for motor vehicles. Self-automated technologies such as automatic braking systems have already appeared in passenger vehicles and are rapidly becoming available for large semi-trucks as well. Safety systems recommended by AAA researchers include:
Air disc brakes, which significantly reduce the distance a large truck needs to stop.
Automatic emergency braking systems, which engage the brakes if the system detects the truck is about to collide with another vehicle or object.
Lane departure warning systems, which detect when a truck drifts from its intended lane and may hit vehicles in neighboring lanes.
Onboard video monitoring systems, which monitor the road in front of a truck or the driver's actions inside the cab to detect when unsafe practices occur.
Some of these systems not only help reduce the risks of truck accidents but may also aid injured victims recover legally afterward. For example, onboard systems can record if the lane departure warnings triggered before the accident, or whether the automatic braking engaged. This can provide evidence that a truck driver was distracted, fatigued, or otherwise impaired behind the wheel. Onboard video monitoring systems are pretty much common these days. They provide a solid picture of what transpired in any incident. They are a welcome e addition to most fleets since they reduce litigation costs and help drivers become more safety conscious.