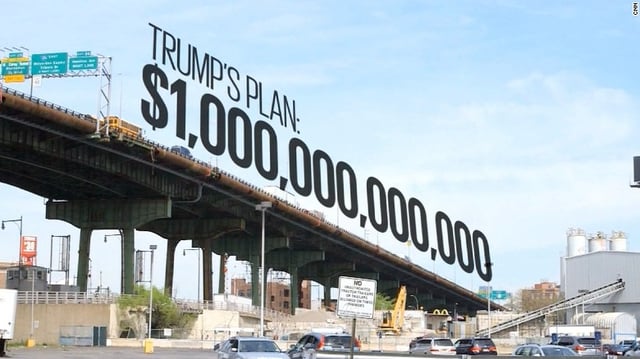 A Trump presidency and a Republican-controlled Congress will bring some changes to the transportation industry. Trump was heavily backed by the trucking industry and they are looking for a return on their investment. Here are some areas where a Trump administration could have an impact, based on the president's campaign promises.
Infrastructure Bill
President Trump has pitched a massive one trillion-dollar plan to modernize the nation's highways, bridges, water pipelines and airports. The White House's plan calls for allocating at least $200 billion in federal funds over 10 years to spur at least $800 billion in spending by states, localities, and the private sector. An improved system of roads and bridges would greatly benefit a trucking industry that is predicted to grow by nearly 30% in the next 10 years. Transportation Secretary Elaine Chao, a Washington insider who has served two previous Republican presidents, is tasked with selling the bill to Congress.
Regulatory Policy
With a Republican dominance in Congress, most transportation leaders expect a relaxing of the previously stiff posture of the Department of Transportation. Hours of service rules, emission standards, and ELD's have made it increasingly more expensive to operate a profitable transportation company. Other pending regulations, like a proposed rule requiring speed limiters in most commercial trucks, could be scrapped by the Trump administration. New leaders at the DOT might not move forward with a rule on minimum insurance standards for truckers, as well as more stringent requirements for drivers to be tested for obstructive sleep apnea.
Trade Agreements
Trump has vowed to undo trade deals like the North American Free Trade Agreement (NAFTA). Any changes to NAFTA would have a massive impact on trucking, which is the primary mode of transportation for goods between the U.S., Mexico and Canada. However, to do anything about NAFTA or other trade deals, Trump would need cooperation from Congress. Both houses of Congress are historically supportive of free trade, so a renegotiation or any other changes to NAFTA is going to be a tough sell. Political leadership is concerned about potential backlash in the form of retaliatory trade sanctions against American products possibly sparking a recession.
An Aggressive Energy Policy
The Obama administration took it on the chin from Republicans for his refusal to approve construction of the Keystone XL oil pipeline. Trump has vowed to lower the country's dependency on foreign oil by encouraging more domestic oil production. Some of Trump's earliest acts as president included fast tracking the approval of Keystone XL, as well as other projects like the controversial Dakota Access Pipeline.
The impact on trucking fleets is clear. Small reductions in fuel prices would benefit truckers of all sizes as fuel is among the chief operating expenses of running a truck down the road.
Both industry and the financial markets have responded favorably to the Trump administration to this point. The business-friendly posture of the administration could have far reaching benefits for the transportation industry, particularly the proposed trillion-dollar infrastructure bill. To stay informed on these topics and more subscribe to our blog @ www.land-link.com/blog.