Last year we wrote about a futuristic high-speed train design capable of speeds in excess of 1000 km per hour. It is known as the "Hyperloop", the brainchild of Elon Musk, a successful entrepreneur and investor in Hyperloop technology. On Thursday, Maryland officials gave Mr. Musk's Boring company permission to dig a 10.1-mile tunnel beneath the state-owned portion of the Baltimore-Washington Parkway, between the Baltimore city line and Maryland state route 175 in Hanover, according to the Baltimore Sun. Musk wants to build two 35-mile tunnels between Baltimore and Washington, DC. A non-stop trip would take less than 5 minutes. Transit times like this give new meaning to the term Expedited Service.
How Will the Hyperloop Train Work?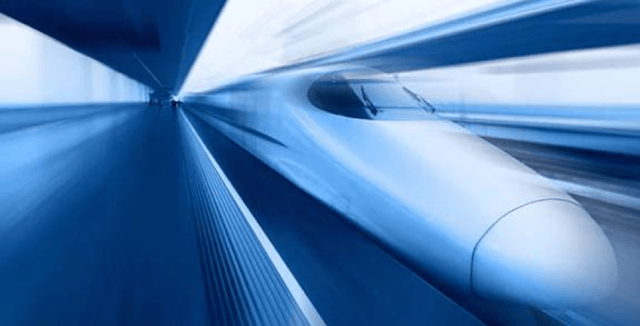 Hyperloop has four key features:
The passenger capsules aren't propelled by air pressure like in vacuum tubes, but by two electromagnetic motors. It is aimed to travel at a top speed of 760 miles per hour.


The tube tracks do have a vacuum, but are not completely free of air. Instead, they have low pressure air inside of them. Most things moving through air tubes will end up compressing the air in the front thus providing a cushion of air that slows the object down. But the Hyperloop will feature a compressor fan in the front of the capsule. The compressor fan can redirect air to the back of the capsule, but mostly air will be sent to the air bearings.


Air bearings are ski-like paddles that levitate the capsules above the surface of the tube to reduce friction.


The tube track is designed to be immune to weather and earthquakes. They are also designed to be self-powering and un-obstructive. The pillars that rise the tube above the ground have a small foot-print that can sway in the case of an earthquake. Solar panels on the top of the track supply power to the periodic motors. With these innovations and completely automated departure system, Elon Musk's dreams of the Hyperloop being the fastest, safest, and most convenient form of travel in the world.
How Will this Multi-Billion Dollar Project be Funded?
Although the state of Maryland has awarded thruway rights for the Hyperloop, it has been clear that it will not be offering any financing for the project. President Trump is generally supportive of the idea of high speed trains. He appointed his son-in-law, senior adviser Jared Kushner, to lead the newly founded "Office of American Innovation," although it's still unclear what support the Office may have contributed.
Musk's organization has a new ally in its mission to reinvent transportation, and it's someone who's changed the industry a few times already in his career. Legendary entrepreneur Richard Branson and his Virgin Group have invested in Hyperloop One. Richard is also joining Hyperloop One's Board of Directors, bringing along a proven track record of delivering breakthrough transportation experiences. A Musk/Branson alliance seems to be a perfect fit for a project as ambitious as the Hyperloop. Musk is also Founder and CEO of SpaceX. SpaceX's mission is to enable humans to become a space faring civilization and a multi-planet species by building a self-sustaining city on Mars. One can easily envision this existing Musk/Branson alliance carrying over into a Virgin Atlantic Airways and SpaceX relationship. Exciting times are definitely ahead of us. To keep informed on these topics and more subscribe to our newsletter http://www.Land-Link.com/blog