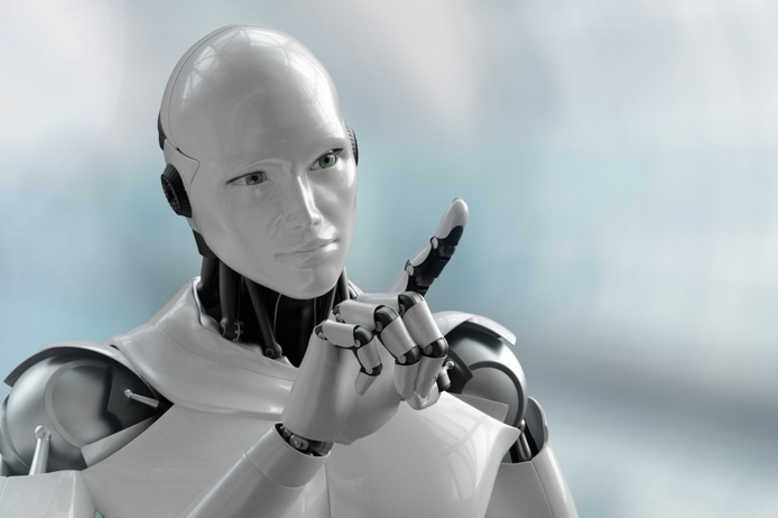 We have long anticipated the introduction of robotics into the supply chain. We have predicted the potential of such technology to help businesses keep pace with distribution challenges and consumer demand for convenience and variety. However, while robotics technology has now arrived in many sectors of life, it is yet to truly revolutionize the logistics environment.

You might expect these updates to come quarterly or perhaps more spread out. The rate of technological advancements in the supply chain industry is coming fast having profoundly far-reaching results. These supply chain evolutions have a significant effect on the Gross National Product, which is an estimate of total value of all the final products and services turned out in a given period by the means of production owned by a country's residents. The national and regional manufacturing statistics are also affected by the efficiency within which supply chains operate. Finally, supply chain technology plays a significant role in national and international military operation. The next time you're concerned about your next Amazon shipment consider these, largely unconsidered, daily challenges by supply chain professionals.

Driver-less Trucks

While today's trucks generally operate only up to eight or nine hours a day because drivers are required to rest, automation has the possibility to double or triple productivity by having the wheels rolling nearly around the clock without an active driver needed at all times.

Many analysts project that trucks with empty cabs and a computer at the wheel will travel on U.S. highways in as little as two years with no escort or safety driver in sight now that the Trump administration has signaled its willingness to let tractor-trailers to become truly driver-less. The U.S. Department of Transportation last month announced that it will "no longer assume" that the driver of a commercial truck is human, and the agency will even adopt the definitions of driver and operator to recognize that such terms do not refer exclusively to a human, but may, in fact, include an automated system. The release of the new guidelines will almost certainly accelerate the testing process and ramp up the competition between companies that have logged tens of thousands of miles in testing to prepare truly driver-less trucks for the open road. With the legislation last month, the Department of Transportation sent a strong signal that it plans to take a hands-off approach to regulate driverless trucks; one the agency also indicated it plans to make official through a formal rule-making process that will almost certainly pre-empt any state measures, such as those in California that prohibit driver-less trucks altogether. The Trump administration has made it very clear that when it comes to commerce in this country the attitude is "Laissez Faire"; a Latin phrase to suggest that issues of commerce be decided by those it affects. That seems to be the perceived interstate and international logistics environment; that there is a political commitment from U.S. DOT to help facilitate interstate commercial trucking and that the agency will be able to pre-empt state laws when necessary. There is, understandably, concern from the public and environmental and safety advocates regarding the seemingly unimpeded progress of driver-less trucks. I'm not sure I want 80,000 # of the truck behind me doing 80 MPH with no one at the wheel. The acceptance will come but it will be slow and undoubtedly at a financial and personal cost.

Automation and Robotics in the Warehouse

It seems clear that it is not a matter of "if" but "when" robots will be working in our parcel sorting hubs, distribution centers, and delivery vans. With an improved price/performance ratio, the adoption of robotic solutions is likely to intensify over the next five years. The business leaders of the future need to understand this technology, look on it as an opportunity rather than a threat, and start planning for the day when it provides a viable solution to ever-growing pressures on the supply chain. Having a strong understanding and appreciation of computer programming, I have argued that robotic and automation applications have a significant benefit to not only the supply chain process but any industry that demonstrates the need for personnel to execute basic and repetitive operations. These tasks are perfectly suited for robots. And with the introduction of Artificial Intelligence, the robots can measurably improve upon their performance over time. They learn the task and are programmed to do it faster once the steps in the task have been mastered...but not before. AI concentrates on 100% accuracy before increasing the speed of operations. I've tried to share this philosophy with my golfing partners who like to play from the blue tees without ever shooting par from the white tees.

What to Expect

Looking ahead, supply chain leaders should prepare their processes and infrastructure to embrace new technology and its ability to harness more data than ever before. While we have seen great progress in this area, the development of regulatory framework around robotics in the workplace and in 'public' spaces, rather than behind the scenes, will be the main factor to determine how quickly and to what degree robots and automation are incorporated into logistics.

The successful businesses of the future will be those which are able to adapt to the accelerated change in sourcing, production, and distribution that we are seeing today, and are agile and flexible enough to take advantage of new technologies. To ensure your company is in the race and not on the porch contact us today for a no-obligation review of your current Supply Chain protocols.