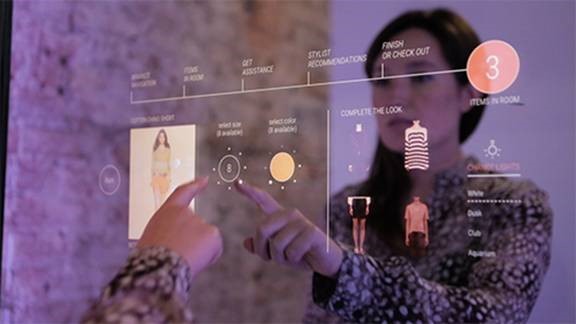 Walmart released fourth quarter earnings on Feb. 20 and the results were less than expected. By mid-afternoon, the company was on track for its worst point drop in history as a publicly traded company. Walmart's overall e-commerce sales slowed considerably in Q4 2017, increasing 23% in the quarter versus a previous increase of 50% in Q3 and 60% in Q2 of 2017. At the same time, quarterly profits sank 28% over the same period a year ago, not the correlative results anyone ever wants to see, so it was no surprise that the market responded in the manner in which it did.
What Are They Doing Wrong?
It looks like Walmart's introductory move into the commerce game, although brazen, may not have been bold enough. Walmart's online growth was slower and more expensive than expected.
Here's how Walmart did compared with what Wall Street was expecting, based on a Thomson Reuters survey:
Earnings per share: $1.33, adjusted, vs. $1.37 expecte
Revenue: $136.3 billion vs. $134.9 billion expected
U.S. same-store sales: an increase of 2.6 percent vs. a 2.2 percent rise expected.
On the surface the numbers seem to come up short. So, if you're the CEO of Walmart what is your strategy. To complicate matters further the latest trend in brick and mortar retail is focused on purchaser convenience and engagement. Walmart must begin to realize that it, like all retailers, is no longer competing just on products but instead for people's time, and therefore must begin to design next generation experiences that motivate people to abandon the online experience and physically go shopping.
Next-Gen Retail Experiences Which Will Engage Shoppers
The Jetson family would feel right at home in many of today's retail stores. From shoppable window displays to interactive fitting rooms to personalized discounts, retailers around the globe are integrating cutting-edge technology to create engaging experiences that blur the line between on-line and in store shopping experiences. Here are just a few technology applications that Walmart will have to incorporate in their stores if they want to stay competitive in the brick and mortar side of retail.
Mobile Payments
Riding the growing wave of mobile payment systems like Apple Pay, retailers are getting on board with mobile payments that forego the cash registers for quick checkout on your phone. Shoppers will be able to scan items as they go through the store and purchase them via app, without lines or wasted time.
Magic Mirrors
Interactive mirrors are fusing digital connectedness with the physical world and delighting consumers in the process. Rebecca Minkoff stores in New York, San Francisco and Los Angeles feature interactive mirrors that allow consumers to adjust lighting, browse virtual racks, request a different size, and send items directly to checkout. And the memory mirrors at select Neiman Marcus stores give shoppers a unique perspective in the fitting room as well.The mirror records an eight second video of each outfit as shoppers give their potential looks a twirl. Shoppers can virtually try on an item in different colors, share with friends and compare multiple videos side by side to make final purchasing decisions.
Smart Discounts
It might be time to finally retire those coupon-clipping scissors. Major retailers like Kohl's are linking up with shoppers' phones to provide personalized, location-based recommendations and deals. A 'store mode' on the mobile app gives shoppers a personalized experience that allows them to find in-store promotions and search store inventory as they walk through the store.
These are but a few technological applications currently in use in more forward-thinking stores but are expected to be mainstream amenities in most major retail environments. Ultimately, we have no idea how Walmart plans to reinvigorate stores. We haven't seen anything substantive at this point. Walmart has admittedly moved quickly in expanding scan-and-go mobile checkout capabilities, but in no way shape or form will this initiative be enough. Subscribe to our blog @ www.Land-Link/blog to stay current on this and other major business developments.