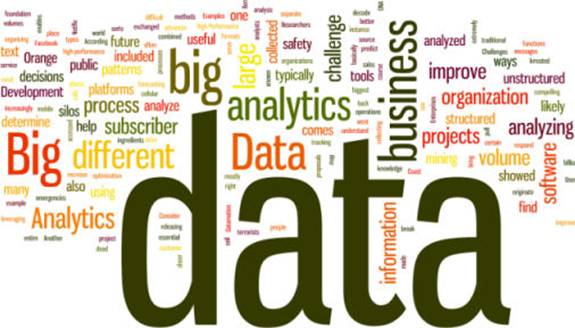 The term "Big Data" is a recent buzz word in the logistics industry. In its simplest sense, the term refers to the analysis of massive amounts of data to retrieve information that may be applied to improve operational efficiencies. Let's take a look at how Big Data is being applied to the Logistics industry.
While the term "Big Data" is relatively new, the act of gathering and storing large amounts of information for eventual analysis is ages old. The concept gained momentum in the early 2000's when industry analyst Doug Laney articulated the now-mainstream definition of big data as the three V's:
Volume. Organizations collect data from a variety of sources, including business transactions, social media and information from sensor or machine-to-machine data. In the past, storing it would've been a problem, but new technologies have eased that burden.
Velocity. Data streams in at an unprecedented speed and must be dealt with in a timely manner. RFID tags, sensors and smart metering are driving the need to deal with torrents of data in near-real time.
Variety. Data comes in all types of formats, from structured, numeric data in traditional databases to unstructured text documents, email, video, audio, stock ticker data and financial transactions.
Big Data in Logistics
Not surprisingly, technology continues to increase in importance, as well as the role it plays in logistics planning from procurement to manufacturing to inventories and outbound finished products. A recent study was released by Capgemini Consulting, Penn State University, and Penske Logistics at the Council of Supply Chain Management Professionals Annual Conference in Orlando, Florida. The study highlighted the role of big data and analytics, with 98 percent of 3PL's indicating that improved, data-driven decision-making is essential to the future success of supply chain activities and processes, which was supported by 93 percent of shippers.
What's more, 86 percent of 3PLs and 81 percent of shippers noted that effective use of big data will become a core competency of supply chain operations. Some of the biggest potential areas of improvement related to big data for shippers are:
Improving integration across the supply chain
Improving data quality
Improving process quality and performance
Increasing levels of data transparency
Improving customer interaction and service
Improving overall logistics optimization
3PL's Are the Industry Experts in Big Data Analysis
Data analysis is one of the core competencies of a 3rd party logistics professional. Many 3PLs have evolved from tactical service providers to collaborative technology partners that provide detailed data analysis to enhance operational efficiency. In the highly competitive, demand-driven Logistics industry, it is absolutely imperative to leverage information and technology to squeeze out every drop of efficiency from operations. That is what a 3PL can offer your organization. Please contact us today for details on how we can maximize your competitive edge.