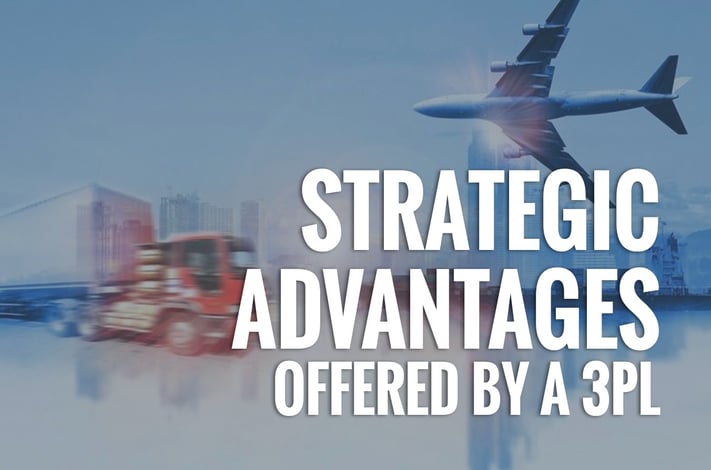 If you've never used a third-party logistics provider (more commonly referred to as a 3PL), they help companies realize various benefits by managing logistics and supply chain management functions. Here are the top four strategic advantages of utilizing a 3PL:
Expand your Commerce Footprint
3PLs have an advanced knowledge of local markets, regulations, and paperwork involved in shipping to new markets particularly international markets. Merchant shipping is one of the most heavily regulated industries and was amongst the first to adopt widely implemented international safety standards. Incorrect or inadequate paper work filings can result in your products being held up at customs, dissatisfied customers and lost revenue.
Achieve Cost Savings
3PLs can help reduce the cost of shipping returns. They can also help manufacturers move more material with fewer assets through consolidation programs while still meeting customer requirements. Cost saving consolidation programs can also prove advantageous for warehouses and/or using shared facilities operated by 3PLs.
Most smaller manufacturers outsource their 3PL needs because they usually don't have the scale to build, staff and operate the team, facilities, infrastructure, and processes needed to ship direct to customers, and few have the resources to manage the related customer service, returns and order-to-cash management services on their own.
Increase Efficiency
3PL providers usually have the scale to invest in best-in-class, specialized equipment to ensure products are compliantly handled from the time they leave your dock until the moment they reach your customer. A 3pl also has to utilize the most advanced freight transportation technology to maintain its competitive advantage.
Cost savings is among the top reasons shippers choose a 3pl so they are compelled to seek out that technology that will manage your product most effectively. Hiring, training and staffing a competent customer service team, and making them available 24/7 to respond to customer inquiries, concerns and emergencies, can take a considerable investment.
Enhance Security
3PLs have the expertise to help navigate manufacturers through new security regulations and can provide counsel on best practices to improve security policy and procedures. In many cases, 3PLs can manage the implementation of a supply chain security program, from facility and asset security, to security monitoring services and training.
Land-Link's Services
Land-Link Traffic Systems is your one stop shop for all of your Supply Chain, Logistics, and Transportation Management needs. Regardless of your industry, product, or company size, you will be sure to find a Land-Link solution that is a perfect match and one that will drive you closer to achieving your goals and objectives.