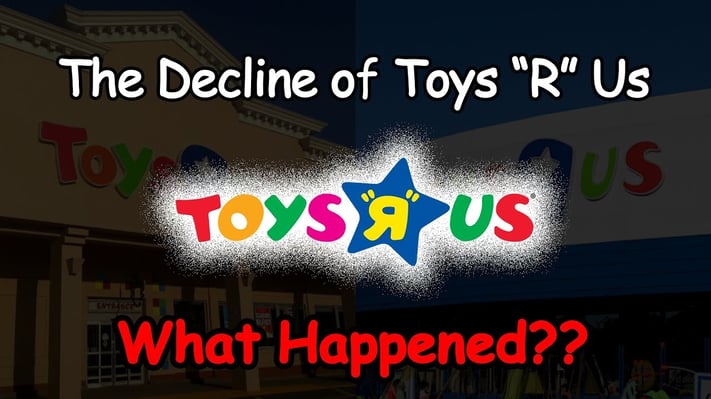 Toys R Us was very late to the e-commerce party at the turn of the millennium. To compensate for their outright short sightedness, they made a deal with what may have been the devil. In early 2000 Toys R Us signed a 10-year contract to be the exclusive vendor of toys on Amazon instead of investing in its own e-commerce platform. After the agreement ended, amazingly, Toys R Us was unsuccessful in implementing an in-house e-commerce presence. This coupled with over-dependence on a single vendor, a scary scenario, and draining debt servicing spelled eventual doom for one of the nation's largest toy retailers.
The relentless rise of online sales and mounting struggles of brick-and-mortar retailers are taking their toll on retail real estate. Retail operators, investors and developers are not optimistic about filling commercial retail space. Sentiments on the outlook for cap rates, occupancies and retail rents are generally bearish. As retailers are painfully aware consumers can get most things online. Personally, I cannot tell you the last time I set foot in a shopping mall. Lenders will be tougher on retail going forward. It's a bad time to develop retail real estate sites. Existing big boxes will struggle. The 2018 holiday season outlook for brick and mortar retailers is lean at best. So, here's the 64,000 question...why is Amazon considering buying Toys R' Us to utilize the retail spaces. There are over 700 Toys R Us locations, and it looks like Amazon will choose the best locations that make sense for it. This gives Amazon a strong advantage if it goes through with these acquisitions. But what's the strategy?
The Strategy
Toys R Us Inc., once the leading toy retailer in the U.S., will likely disappear from U.S. shopping centers, barring a deal with any potential buyers. Now, a company blamed for its likely demise, may decide to swoop in as it doubles down on its own branded store locations. Buying up retail locations seems to be counter intuitive to Amazons culture and business model. While Amazon isn't at all interested in keeping the Toys R Us brand, it is weighing the opportunity to use the soon to be vacant places as part of its larger brick and mortar strategy following its $13.7 billion Whole Foods Market acquisition last year. It almost seems like they're coming full circle from a purely online retailer to a hybrid of both online and physical presence locations. Having literally mastered and dominated the later this may make some sense in terms of growth. Perhaps it's even a revitalization of the brick and mortar shopping experience which has been the major challenge of existing retailers. How to invigorate shoppers to come back to the mall. Has Amazon figured out what Macys and other national retailers are struggling to? Check out our recent blog on how retailers are enhancing the in-store experience for shoppers. It's a worthwhile read.
In taking over Toys R Us locations, Amazon would have another space to showcase popular products such as its artificial intelligence enabled Echo devices, which run on the Alexa voice-activated platform. Touting the benefits of its technology could be easier to demonstrate in a real-world setting. More stores could also benefit Amazon's delivery business by creating a larger network of physical locations for inventory and decreasing delivery times to customers close to the Toys R Us locations. There are still particular shopping experiences that are best suited for in person visits to the mall. It will be interesting to see if Amazon goes through with the Toys R Us acquisition. To keep up with industry topics like these subscribe to our blog@ http://www.Land-Link.com/blog.