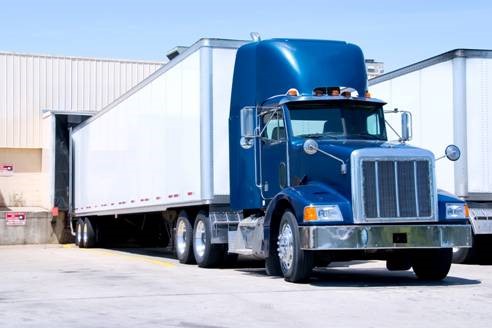 In one of the first reports dealing with detention the U.S. DOT has concluded that time spent detained at shipper or receiver facilities cuts truck driver pay by between $1.1 billion and $1.3 billion annually. An underlying concern is also the effect on driver safety. An extra 15 minutes spent detained beyond the standard two-hour window causes industry crash risk to climb 6.2 percent, the DOT has estimated. That's an average of about 6,500 additional crashes annually, the report notes.
The significance of detention related expenses is simply not going to be tolerated by carriers as they have been in the past. They can't afford to. The driver time constraints brought on by the HOS rules is constantly being worsened by detention at both shippers and consignees. This seemingly fixable issue starts an expensive ball rolling. The driver is pressured, both financially and operationally, to make up the time. With insurance premiums being where they are management needs to manage safety. The customer is screaming either where's my freight or where's my truck. The days of detention tolerance are over. Detention mitigation should be a top priority in every organizations supply chain protocols moving forward. Ignore the issue and you may find yourself staring at a dock full of freight that may or may not be picked up. You may quickly find yourself in the expedited freight market where prices are at least double what you've budgeted to move a standard shipment.
Tips for Shippers to Avoid Detention Charges and Become a Favored Shipper/Receiver
We have addressed this issue numerous times but this advice bears repeating perhaps now more than ever. For every minute that a truck sits idle at a pickup or delivery location, a minute of money is lost for trucking companies― and with the new hours of service rules affecting productivity, the situation is even more urgent today. That's why the most important thing a shipper can do to be renowned as a "preferred shipper" for carriers, besides paying them on time, is getting their trucks back on the road as quickly as possible.
Detention is a contentious issue and shippers resist paying it. Carriers much rather prefer to leave the customer's dock within the allotted time than bill the arduously collected detention. Shippers' dock personnel can practice a few fundamental protocols to make every reasonable effort to load or unload a carrier's truck in a timely manner, thereby enhancing their "preferred shipper/receiver" status.
Schedule your dispatch as far in advance as possible. This gives the trucking company time to schedule the pick-up and/or delivery. Make sure that the loading party or the unloading party is ready to take action when the carrier arrives. Most carriers have satellite tracking capabilities, so they can offer several hours of notification before arrival to aid in staging efforts.
Negotiate an hourly rate for difficult loading or unloading shipments. For example, floor loaded cargo may take longer than the general 2 hours free time. If you know that the trailer takes longer than the allotted free waiting time to load or unload, consider a drop trailer arrangement. Otherwise, make sure you know your allotted free time and when the clock starts for billing, so you can be aware of the coming fees while loading/unloading the trailer.
Try to respect the drivers time. The job of a commercial truck driver is stressful. Challenging driving conditions and demanding daily schedules can wear out even the most seasoned veteran drivers. Making every effort to get him or her in and out of your facility promptly will remove a substantial amount of stress from a driver's day and improve road safety.
Legislating detention may help carriers get paid for the charges, but it is rather unlikely that it will address the bigger issue; that being the efficient utilization of carrier assets in the movement of freight in the United States. Legislation rarely solves a problem, as it only tends to police it. It is really the shipper's and receiver's responsibility to implement protocols to ship and receive freight in accordance with the agreed time parameters. It's in the best interest of all parties to maximize the efficiency of their individual operations and minimize costs to maintain reliable service.
As always if you need assistance in your supply chain planning turn to the professionals at Land Link Traffic Services http://www.Land-Link.com.