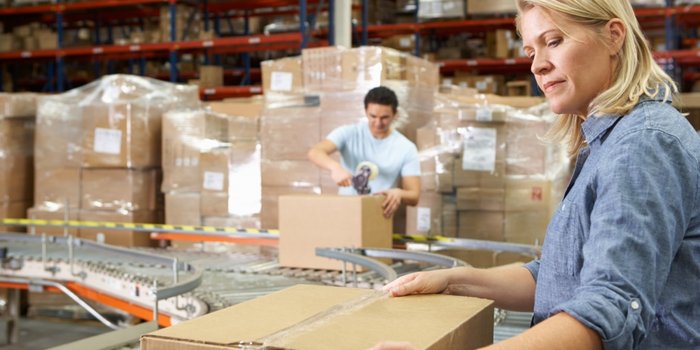 Capacity is already being strained by Halloween candy and costumes. Thanksgiving will follow and finally, the most disruptive holiday, Christmas. Supply chain planners need to consider the effect these holidays will have on capacity and lead times. The rise of e-commerce and the growing "instant gratification" consumer mentality has only exacerbated the need for early and thoughtful peak season preparation. The year-over-year growth of e-commerce continues, and according to the National Retail Federation, the industry will see 8-12% growth this year. This might not sound like much of a difference, but the multi-year compounding effect over the last decade has forced retailers to significantly revamp processes in their warehouses around the world. To facilitate seamless end-to-end omnichannel sales through the biggest shopping season of the year, retailers and manufacturers need to ready their distribution centers well in advance to keep ahead of the holiday rush. To master the busy holiday season, retailers must plan and prepare in order to prosper. Shippers will have to adapt to the demanding market and put even more effort into prepared supply chain planning in order to provide effective customer service and remain profitable. Holiday logistics will be stressful and frustrating, but here are a few tips to help you get through this busy time and mitigate issues during the holiday shipping season.

Take A Look At Last Year

Examine conditions from the previous year's activity. Revenue numbers notwithstanding your customer demand should be similar. What is likely to not be similar is availability and rates. A budget review is a good idea. You may need a reserve fund to cover rising shipping costs this year. Come up with the key points to take into consideration this year to avoid repeating last year's mistakes.

Adjust your Lead Time As Much A Possible

Lead time planning may be tough since it largely depends upon your customers. Educating your customers on the challenges of shipping during the holiday season is a good idea. 24 hours could make all the difference. Too much inventory is a risky proposition but perhaps the use of predictive analysis using previous years data may justify inventory increases and put you one step ahead of the completion. The culmination of some of these small steps may get you and your customers through the rest of this year relatively unscathed.

Plan for Increased Staffing Needs

Do you plan to add additional shifts do you plan to run during peak holiday logistics season How many temp workers will you need and at what skill levels. It's best to answer staffing questions early. Demand for qualified temp workers will be high. If you want to attract and keep your workers happy, you should also think about some sort of incentive plan including sign on and performance bonuses for workers who thrive during a very active time.

To keep your supply chain running smoothly subscribe to our blog or contact us www.Land-Link.com.