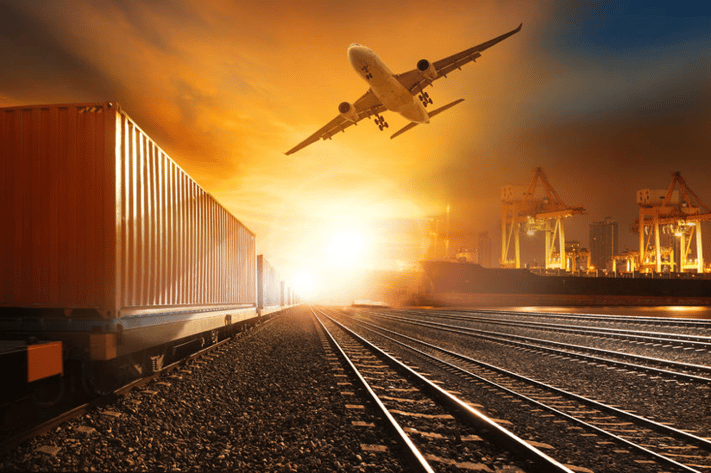 Years ago, the term "Expedited Service" would send chills down the spine of the accountants, and almost always get someone a good thrashing for whatever went wrong to create the need to call an expedited carrier. As today's supply chain and inventory systems have evolved into a complicated dance of extreme efficiencies and razor thin inventory levels, expedited freight transportation has matured along with them as an integral cog that is the wheel of the 21st century supply chain philosophy. The additional costs of premium transportation can now be justified with the new supply chain savings.
With this new paradigm shift in supply chain philosophy, it is important to know your options and limitations of every facet of today's premium transportation services.
Air Freight
Air freight has several tiers of service and transit times. Service tiers include door to door service, airport to airport, door to airport, and airport to door. Other than door to door service, the latter service levels require you to arrange some or all of the ground transportation. Transit times vary from NFO (Next Flight Out) to deferred service. The size, weight and commodity may also limit the type of aircraft which can accommodate your shipment. The most common and most expensive mistake shippers make is paying for more service than they actually need. Be absolutely certain to fully understand your customers needs in terms of their production schedule. This is truly where an industry expert can ensure the integrity of your customers production line and maximize transportation dollars.
Ground Expedite
Very often, ground expedite is a viable option to air freight. A typical rule of thumb is if your shipping within a 500-mile radius ground and air are equal in door to door transit times. As with air freight, your ground shipment size, weight, and commodity, will affect the type of equipment required to move your shipment. Ground expedite offers more options than air as well. For instance, real time shipment tracking supplies on demand updates on your shipment progress. Also, it is possible to change the route of your shipment in transit if necessary. This option is, of course, not available with airfreight. Freight handling is also minimized using ground transportation. Your freight is loaded by the shipper and unloaded by the consignee...that's it. Finally, ground expedite is usually less expensive than air transportation.
Expedited LTL Service
Some of the major LTL carriers offer expedited LTL shipping. This service has a more limited guarantee but is also less expensive than a dedicated truck for your shipment alone. Also, once your freight is on that truck your options are limited in terms of re-routing in transit. You're basically assuming more risk for a reduced freight rate. Here again, fully understand your customers requirements in terms of their production schedule before choosing this option.
Most times, when expedited transportation is required it involves a critical shipment for an important customer. Making a mistake can cost not only your company money, but your customer as well. The cost of shutting down a production line is typically in the tens of thousands of dollars per hour. Trust me, you do not want to be the one to explain what went wrong.
To avoid disaster in your shipping decisions, consult the experts at Land Link Traffic Systems. Visit us @ www.Land-Link.com.